Department for International Trade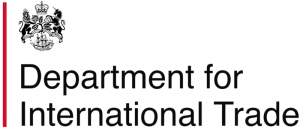 The Department for International Trade (DIT) assists businesses to export, grow in global markets, and encourages foreign direct investment by supporting overseas companies to locate and expand in the UK.
Every month DIT publish hundreds of new export opportunities from around the world. You can also search for events, trade fairs, missions and webinars.
DIT provide access to a regional network of international trade specialists across the UK which:
help businesses acquire the skills, contacts and confidence to start exporting or to break into new markets
work closely with a global network of DIT advisers, to ensure UK businesses are given the best advice about exporting to their chosen destinations
DIT also offer programmes for:
high value opportunities, to help businesses win large projects overseas
e-exporting, to help retailers and brands to sell their products online
tradeshow access, providing grants to eligible businesses so they can attend overseas events
overseas market introductions, offering tailored research from our network of overseas experts
bidding for international aid agency projects
Additional DIT support for exporters
You can find sources of support for exporters from Exporting is GREAT.
First time exporters may be interested in drawing up an export plan using Open to Export, a free advice service for exporters.
DIT Resources to support businesses in developing International Trade
Services are provided in over 100 markets throughout the world. They are delivered by:
over 1,200 staff outside the UK
around 500 staff in both London and Glasgow headquarters
around 400 staff based in the English regions
DIT are passionate about what they do. They constantly review their services in light of customer feedback and the impact they offer, which means they'll vary from time to time.
South Yorkshire business can contact their local DIT office at:
DIT Yorkshire and the Humber
County Way
Barnsley
S70 2JW
Email: Yorkshire & Humber DIT Office
Phone: 0300 365 1000