Doncaster Business Awards 2023
Our brand new People's Choice Award give YOU the opportunity to crown the Winner!
We have an incredible selection of finalist businesses from across Doncaster and the region who want your vote.
They have briefly submitted why they think they deserve this award but the choice is down to you…
Who will you vote for?
Voting will open on the website from 2nd – 15th October where you will be able to submit your vote.
Please see *Terms and Conditions
512 Doncaster Ltd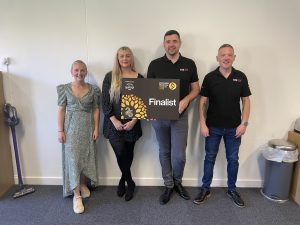 512 stands out for its unwavering commitment to customer satisfaction. Prioritising the needs of clients by providing exceptional freight forwarding services, timely deliveries, and reliable customer support. Our commitment to exceeding expectations is evident in every interaction with our customers.
Aalberts IPS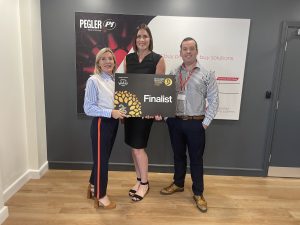 Our relentless commitment towards providing an environment where employees can thrive, and our collaborations with local businesses, schools and charities help to promote a sustainable future for Doncaster and UK manufacturing.
Active Fusion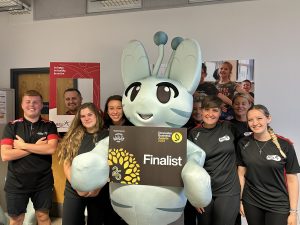 Our charity deserves the People's Choice Award because we're dedicated to closing the 10-year life expectancy gap among Doncaster's underprivileged children, fighting for the power of sport and physical activity. Our remarkable results and commitment ensure brighter futures for children.
AMETEK Land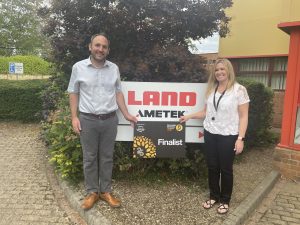 We are not just a business; we're a caring community partner. We collaborate with local schools, support food banks, and inspire the next generation through STEM events. Our local legacy is what inspires us to innovate the world and strive for a better, cleaner tomorrow
Automated Analytics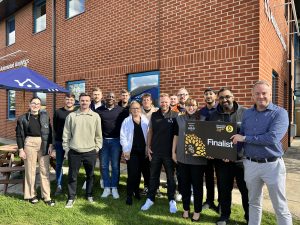 From a Doncaster spare bedroom, Automated Analytics has soared to become a global AI pioneer, garnering worldwide recognition. As the sole Doncaster business in the 100 Fastest Growing Tech Companies in Northern UK, it remains at the forefront of innovation.
Be More LnD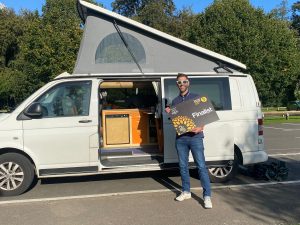 #BeMoreLnD deserves the Award for its contribution to Doncaster's economy and communities. Through educational support, small business collaboration, active community engagement, it has enhanced local education, fostered economic growth, empowered individuals, making a lasting mark on Doncaster's well-being/prosperity.
Berjen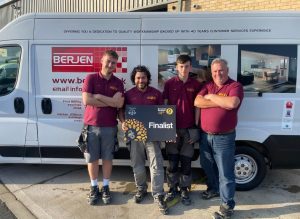 As a family business, people are at the heart of all we do. Most of our work has always come from retuning customers and recommendations. This award would truly reflect our people centred ethos, which has helped Berjen to flourish.
Caged Steel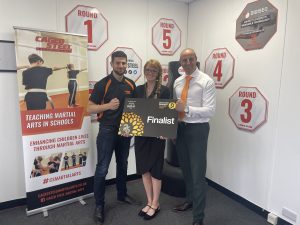 Caged Steel CIC is a not for profit inclusive community-focused organisation teaching Martial Arts to children, young people and adults all over the Borough. Delivering programmes and activities that encourage and support participants to lead an active, healthy lifestyle, build social and life skills.
Changing Lives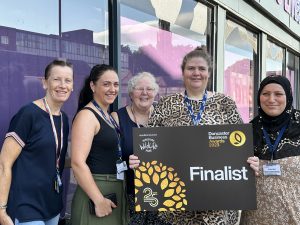 Changing Lives Community Hub is a thriving Centre committed to unlocking every persons potential. We pride ourselves on being a fully inclusive, welcoming safe space supporting people through education, support, and community connection.
Being-Becoming-Belonging.
Club Doncaster Foundation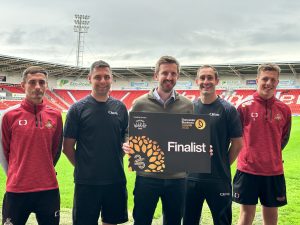 An independent charity that puts the local community at the heart of everything we do. We use our position, embedded amongst professional sport to provide endless opportunities to support Doncaster to become a healthier, better connected, inclusive City.
Connectus Business Solutions Ltd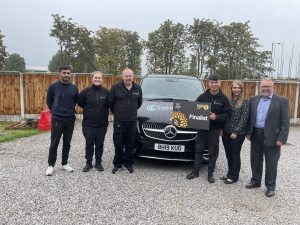 The past year has created great uncertainty around DSA during which time we have continued to support the business community through investment in infrastructure and services. Our positive approach has enabled businesses to leverage technology and create many new jobs.
Darts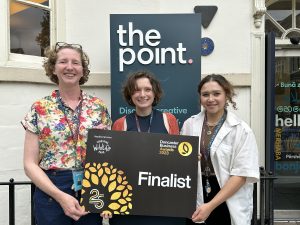 Darts works with people across Doncaster to improve life, learning and health - from babies, to Disabled children and adults with mental health needs, our fantastic creative opportunities are open to all, responding to genuine, identified needs in Doncaster communities.
Doncaster and Bassetlaw Teaching Hospitals NHS Foundation Trust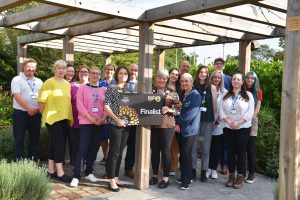 DN Colleges Group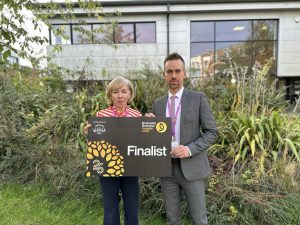 We help over 10,000 students improve their lives through learning no matter their age or academic abilities, and nobody is left behind.  We are at the forefront of levelling up the North through supporting people to strive for their best no matter their starting point.
Doncaster UTC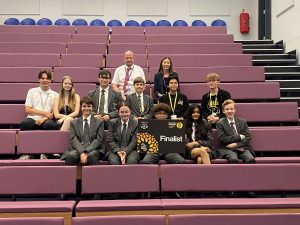 Doncaster UTC opened in 2020 and provides a specialist curriculum where students can study engineering, creative and digital technologies, using industry standard equipment to prepare them for the modern world. Students leave with far more than a set of exam certificates including soft skills for employment.
DSOC
We believe we, DSOC, should win the People's Awards. We hold international contracts, accreditations and have won multiple awards but none of them are even close to the significance of our local, Doncaster based, staff. We are our people. We are Doncaster Security Operations Centre.
Eco Power Recruitment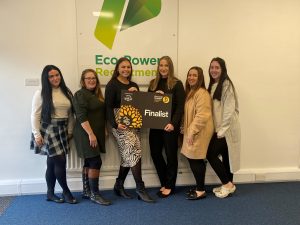 We feel extremely honoured as a new business to already be shortlisted for 3 awards.
As a business we are committed to delivering an exceptional service to both our clients and candidates, working in partnership to build long lasting relationships.
Energise Energy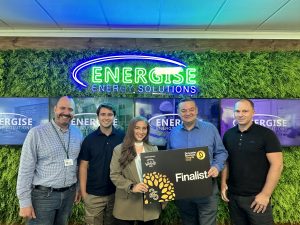 Global warming poses threats to our planet and future generations. Energise has made substantial contributions to the UK's decarbonisation efforts, installing smart meters and EV chargers. Saving 2,252.7 billion grams of CO2, equalling to 90,000 flights from London to Barcelona.
Enviro Electronics Ltd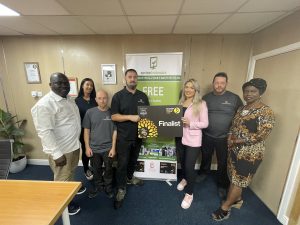 We are about serving, touching hearts and making a difference in absolutely everything we do, be it for our own employees, our customers or for the community. It's incredible to think that the waste we collect goes a long way in transforming the lives of others.
Fastline Services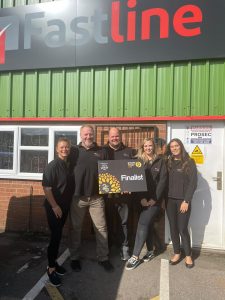 Vote Fastline and champion Doncaster's future! By supporting us, you endorse a company deeply committed to our city. Expect innovation, job creation, and valuable contracts, all contributing to Doncaster's growth and prosperity. Your vote means everything to us!
Feast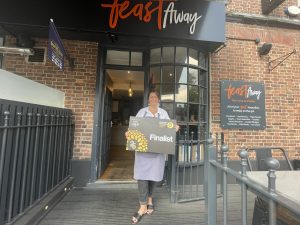 Feast is dedicated to putting Doncaster on the map.  Committed to developing a trusted brand, a diverse food offering encompassing a host of dietary requirements and of course great coffee, whilst supporting communities through a fabulous team committed to hospitality.
Flourish
We are a non-for-profit social enterprise, working with our much cherished NHS, to help communities come together, regardless of circumstance, age, ability or income. Giving opportunities to learn, celebrate the human spirit, and care for people when life's journey ends.
Footballerz Ltd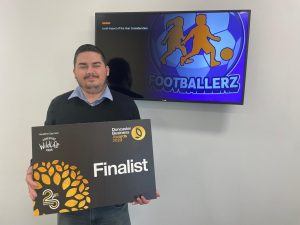 As a business we are very young, only 2 years old, but in that time we have served over 2500 families, featured in the Premier League and been nominated for 4 business awards, we work tirelessly for our local families
Harrison College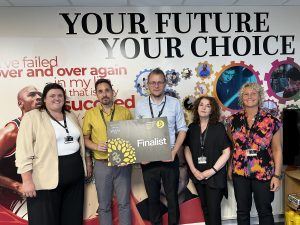 Harrison College is an independent provision that supports learners with autism into employment across Doncaster city. We change lives daily, impacting the learner, their families, their local economy and the city's business community. A Doncaster business for the Doncaster community.
Highland Carbon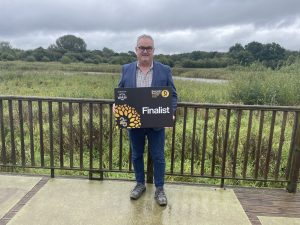 Richard Clarke has committed his life to benefiting society.  He has raised millions of pounds for each of the following: South Yorkshire community impacts, landscape rewilding, cathedral restoration, university infrastructure, Holocaust education, medical provision to Africa and UK children's health.
Jiggle Staffing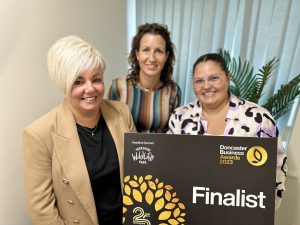 Jiggle stands out as Doncaster's premier recruitment and staffing agency, consistently exceeding expectations with unparalleled dedication, integrity, and personalised service. Our commitment to connecting businesses and top-tier Doncaster talent has significantly contributed to the community's economic growth.
Keepmoat Homes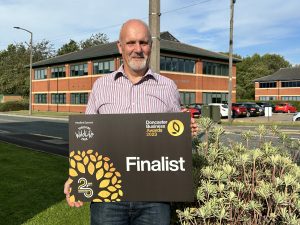 Our mission is 'Building Communities and Transforming Lives' and through this we deliver high quality new homes, at affordable prices, for the people of Doncaster and the UK and invest in the local economies and communities we work with.
Kustom Design Printing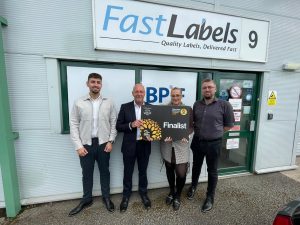 Level Up Training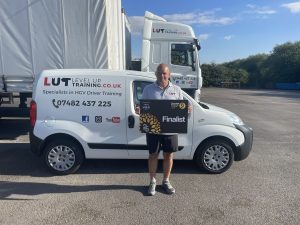 My goals are aligned with my students, I only succeed if they succeed. They receive 100% dedication and commitment through industry leading training. They join the LUT family and receive support long after their training ends. Literally giving students #theirbestchanceofafirsttimepass
Memoria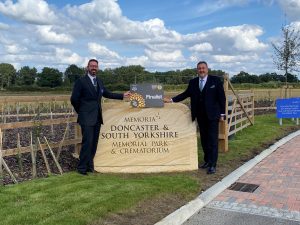 Memoria Doncaster & SY are quickly becoming the people's choice because their team have been very carefully chosen.
Providing a level of empathy and understanding at the highest level, carefully balanced with a thorough understanding of local people from their own local area.
Metro Secure 24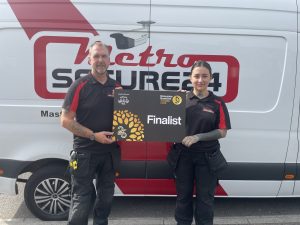 Maisy is a great role model for women considering non-traditional careers. She is leading the way in the male-dominated security industry and demonstrating a winning combination of excellent technical and people skills that will ensure her future success.
One Call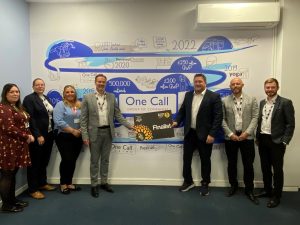 For over 25 years we have been providing a wide range of insurances to customers in the UK, and our abilities have not gone unnoticed by awarding organisations. We have always put our staff wellbeing, customers, and community first.
One Card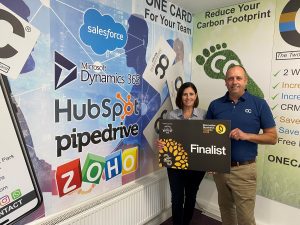 One Card is more than a digital business card solution; it's a testament to our commitment to environmental stewardship, as we continue to lead the way, we remain dedicated to making a positive difference for our planet and future generations.
PAB Languages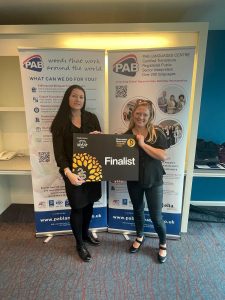 Businesses grow and communities thrive with PAB Languages Centre. More than just a service, our mission is to help clients seamlessly navigate linguistic and cultural barriers, enabling businesses to expand overseas paving the way for strong relationships and meaningful outcomes.
Pears Photography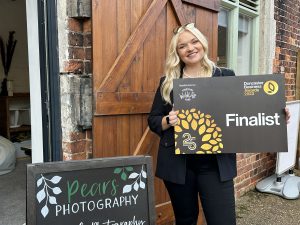 I believe I should win the peoples choice award, not only do I go above and beyond whilst having a young family, I always endeavor to offer the best possible service and product in the market to my customers/partners.
Premier Partnership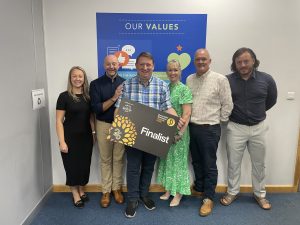 Doncaster's Premier Partnership is the UK's largest independent training company. We transform thousands of organisations through development of their teams and management. Our clients, the largest organisations in the UK, tell us we provide outstanding dedication, innovation, and positive impact.
Pro Aspire Rail and Construction Training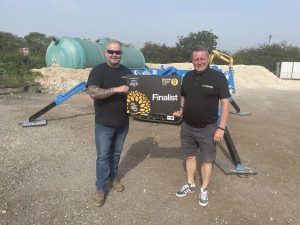 Pro Aspire deserves the People's Choice Award for its unwavering commitment to innovation, dedication to customer satisfaction, and transformative impact on the industry as a whole.
Rebecca Dickenson Hair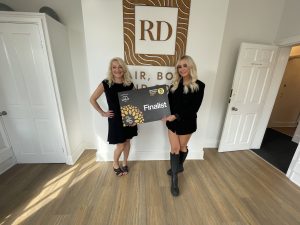 Because I'm a success story for self-employed people.  I've shown, whatever challenges I've faced, dreams do come true - as long as you're prepared to work for them and be tenacious, resilient, formidable and passionate - every single day!
Rob Campbell Weddings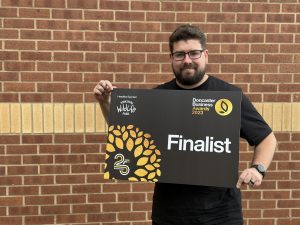 Hi, I'm Rob Campbell. People seem to like me because I am polite and I am rarely late. I like to eat ice cream and I really enjoy a nice pair of slacks. Months from now I might win awards.
Rotherham Doncaster and South Humber NHS Foundation Trust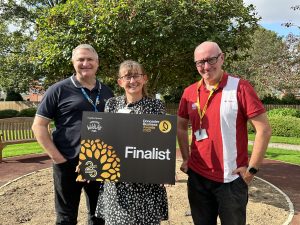 We promote the fabulous Recovery Games, working hard to reduce stigma around drug and alcohol addiction in the city and promote services available. We highlight recovery is possible, life can be great, and people can return to work benefiting all.
S2S Group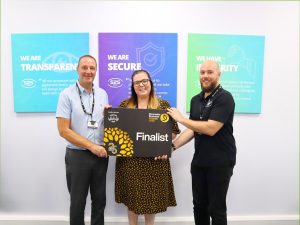 For over 30 years S2S Group has always put our people, community, and environment at for forefront of everything we do. Providing innovative and sustainable solutions, exceptional customer care, and community support we protect both organisation's reputation and the environment.
SAS Rope and Rail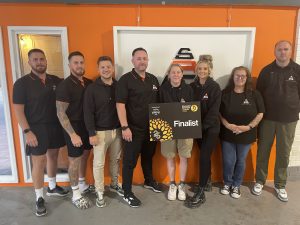 We promote safety at every level and take the 'risk' out of RISQS. We are signatories of the Armed Services Covenant and actively encourage applications from all backgrounds to inspire the next generation of engineers.
Shalom Holistic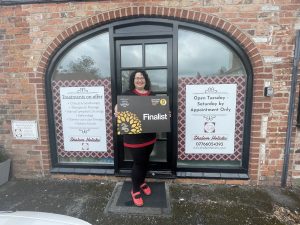 Shalom Holistic, where your wellness is my business! I'm here to help you stay well enough to do what you do best and still feel great at the day's end! Shalom means 'Complete peace, contentment, completeness, wholeness, wellbeing & harmony
Southwell Kelly Recruitment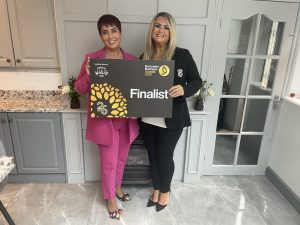 At Southwell-Kelly Recruitment we'd say the best things come in small packages. Absolutely focused on giving the very best quality service to our clients, we specialise in their IT Recruitment. A brilliant first year, now we shoot for the stars!
St Leger Homes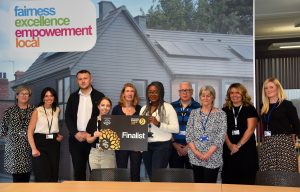 As an award-winning company, we provide excellent housing services across Doncaster in the social and private sectors. As a not-for-profit Organisation, we manage c20,000 properties employing over 825 people, providing homes in neighbourhoods that people are proud to live in.
Stride Yorkshire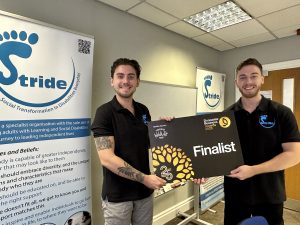 In under a year, Stride Yorkshire has gained prominence in Doncaster for supporting adults with social/learning disabilities. We offer supported employment opportunities, mentorship for independence, and therapeutic input for Foster Carers. A small organisation with a big heart.
Swimstars and Dolphins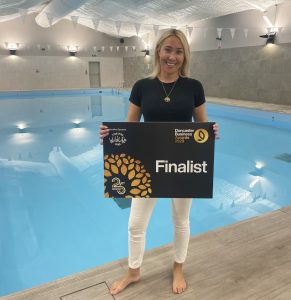 We are a leading UK provider of children's swimming lessons, our highly trained and qualified teachers are experts at identifying and enhancing children's swimming, adapting activities as needed. Achieving a 97% pass rate for children swimming a 25 metre distance in just 12 weeks.
The Sleep Charity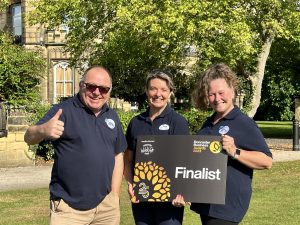 As a Doncaster-based charity, we provide the only sleep service in the area and support the local economy by giving back to other charities in the community via mentor support, delivering talks through Charity Hub and supporting King's Fund applications.
Today Publications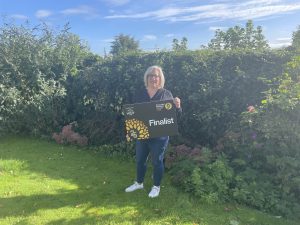 I am dedicated to supporting all things local and serving the community. That's both the amazing business community of Doncaster, in particular helping smaller businesses become more visible, and avidly supporting all the communities that my 6 local magazines serve.
Virtual Reality Machine Training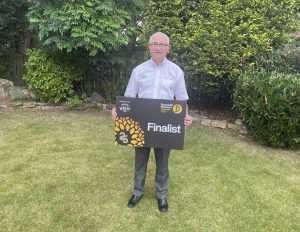 From a man in a shed, now exporting to 23 countries across 5 continents, selling to 4 of the top 6 Global Glass Container Manufacturers, who needs Peter Jones and Dragons Den when Doncaster has Tony P and VRMT
Wabtec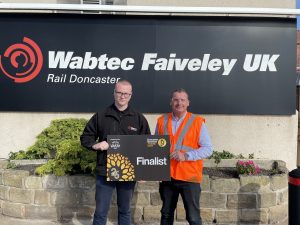 We have a proud heritage that spans over 170 years and with our focus on modernising to provide for the people and economy of Doncaster for many more.
Wilson and Cooper Independent Funeral Directors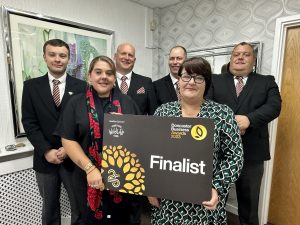 Because, being normal and approachable with a comforting arm, in the darkest of time gives our families a much needed warmth and sense of ease.
Woodland Group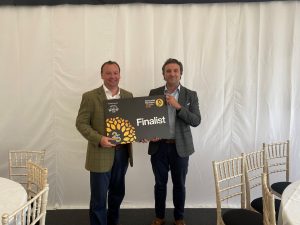 Our people are our business, we grow with and because of them and equally nurture their growth. Woodland Group is built on integration and collaboration, furthering sustainable development, sharing of knowledge, and initiatives led by local Woodlanders and community members.
Finalists may promote their involvement across social media channels and invite employees, clients and business contacts to vote for them.
Doncaster Chamber of Commerce have no involvement in the decision of the winner of the People's Choice award.
The People's Choice award has no structured judging process and is purely decided by the Doncaster business community.