Doncaster Business Awards

NHS Recognition Awards sponsor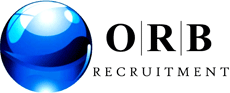 Atherton Godfrey LLP
Third Sector Organisation of the Year Award
Atherton Godfrey is a leading and long-established Legal 500 law firm based in Doncaster town centre.
The firm has been featured in The Times Best 200 Law Firms Guide for the past two years.
We offer a wide range of legal services for individuals and businesses, large or small. We can advise on all commercial business matters, including: Guidance on contracts, terms and conditions and documentation; disputes or potential conflict situations; staffing issues and compliance with current employment law, and debt recovery.
We also work with private and commercial landlords and with businesses, charities and other organisations requiring owned or leased premises for their operations.
Our advice is always tailored to the type of business you have, whether trading on your own, with others, or as a limited company.

Doncaster College & University Centre
Apprentice of the Year Award
Doncaster College and University Centre, part of DN Colleges Group, are the largest provider of Apprenticeships and Further Education programmes in our region. Winner of the Best Further Education College 2019 in the What Uni, Student Choice Awards. The College offers both vocational and academic courses to help students progress into their chosen career. Working closely with local, regional and national organisations' such as the NHS, Wabtec, students benefit from access to industry insights, including work experience, guest speakers and sector workshops.
Our University Centre has over 1200 students a year choosing to study with us on a range of Foundation Degrees, HNDs, Degrees, MAs and professional courses. Our programmes are designed to improve career opportunities for the people of Doncaster, particularly in sectors that are essential; to the growth of Doncaster's economy, such as Engineering and Construction, Health and Social Care, Education and Childcare, and the Digital Industries.
As the fifth largest College provider of apprenticeships in the country and the second largest provider of Apprenticeship Levy funded apprenticeships, we offer over 80 apprenticeships from level 2 to level 6 (staff through to senior management). Whether for existing or new members of an organisation, they offer a sound route to developing peoples potential.
The College also accesses funding support and offers funded and full cost short courses, particularly in the areas of leadership and management, improving productivity, health and safety, and personal development. These may be educational or professional qualifications or non-accredited training

Ellgia
Success through Partnerships Award
Ellgia Recycling launched in 2011 and was the brainchild of MD Steve Crook. Over the past eight years Ellgia's growth has been nothing short of meteoric, today it boasts 120 staff and 70 front line vehicles. The business possesses all the capabilities of a national waste management service provider but remains independent with everything still attributed to its original beginnings and family values.
Ellgia provide waste management, recycling solutions & skip hire to businesses, the trade and residential home owners. Our innovative approach and processes allows us to have a 'zero to landfill' policy.

Finance for Enterprise
Business Start Up of the Year Award
For more than 30 years Finance For Enterprise has been responsible for helping SME businesses to unlock their growth potential. Today, we are recognised as one of the most trusted and respected alternative lending providers in the North.
Over the past five years alone, Finance For Enterprise has provided £37 million of loans. The funding we have provided has helped to create more than 1400 new jobs with a further 1800 roles safeguarded, resulting in a net economic contribution of more than £140 million.

HSR Law Solicitors
Marketing Campaign of the Year Award
HSR LAW strives for excellence in all areas of our work to provide you with clear advice, tangible results and the best possible customer service. Our solicitors have provided legal advice to generations of clients and businesses in the Yorkshire, Lincolnshire and Nottinghamshire regions for over 150 years. Our work has established us as a leading law firm with a reputation for fast, thorough and efficient work.

Investors in Community
Excellence in Corporate Social Responsibility
In 2019 Investors in Community (IIC) launched and has already become an award-winning* platform, recognised globally as a ground-breaking solution to make a positive impact on the world.
It provides the perfect place to promote good causes and show true social value and provides opportunities for charities and community projects to attract support.
It allows organisations and individuals to benchmark; measure, record and report their fundraising, donations, and volunteering to show the full extent of their social responsibility.
It provides access to good causes and empowers businesses and individuals to engage in a wider choice of giving. And all charities and individuals can use the IIC platform for FREE forever with 100% of the money donated through the IIC platform staying in the charity sector.
*Recognised as part of the IBM Beacon Awards 2020

Keebles LLP
SME Business of the Year Award
Keebles LLP is a UK top 200 law firm which supports clients on a local, regional, national and international basis.
The company is one of Yorkshire's leading law firms, and with offices in Doncaster, Sheffield and Leeds, Keebles boasts a rich heritage of serving businesses and individuals in Yorkshire for more than a century. It continues to be regarded as a key player by the prestigious Legal 500 and Chambers guides.
The firm's fully-qualified, full-service legal teams have been hand-picked for their personal skills and support a mixture of large businesses, SMEs, start-ups and individuals, whatever the sector.
Keebles is also one of Yorkshire's largest law firms with more than 200 employees including 19 partners, and the practice was crowned Corporate Law Firm of the Year at the Sheffield City Region Dealmakers Awards in 2017, 2018 and 2019.
The firm's corporate team is amongst the biggest of its kind in the region. Clients include Pressure Technologies plc, Axel Johnson International, global hospitality group Wyndham Destinations, ELG Haniel, Hill Care and Awaze, whose brands include Hoseasons and James Villa Holidays.

Opportunities Doncaster
Business Engaging with Education Award
Opportunities Doncaster brings business and education together to help Doncaster's students succeed.
Working with businesses, schools and key partners across the borough, Opportunities Doncaster will raise the aspirations of young people and bring awareness to local opportunities, support businesses with their talent pipelines, and create sustainable partnerships for the long-term benefit of Doncaster.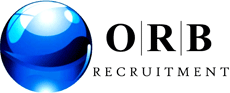 ORB Recruitment
Excellence in People Development Award
ORB Recruitment is an award-winning, multi-discipline Recruitment Consultancy based in Doncaster, offering effective solutions across the UK. ORB Recruitment specialise in supporting requirements within the healthcare, construction, engineering and manufacturing industries, truly partnering with clients to become an extension of internal business functions whether private, public or third-sector organisations.

Pegler
Success Through Innovation and Diversification Award
Pegler is well known and respected as one of the leading manufacturers of advanced plumbing, heating and engineering products in the world. It's a reputation earned through a total dedication to quality, innovation and customer service that's been the hallmark of the company since it was established in the 1890's (originally trading as Pegler Ltd and Yorkshire Fittings Ltd).
Polypipe Building Products
Large Business of the Year Award
Polypipe Building Products is the UK's leading manufacturer of plastic piping systems for the residential market. We design, develop and manufacture over 20,000 product lines which are stocked in plumbers and builders merchants nationally. Our products include a comprehensive range of above ground drainage products, including traps, pan connectors and waste pipe and fittings. We also offer a wide variety of rainwater systems; below ground drainage systems; four different plastic plumbing fittings ranges and compatible polybutylene pipes; and a number of underfloor heating solutions.
All of which means that with Polypipe, every job is covered.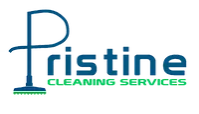 Pristine Commercial Cleaning Services
Excellence in Customer Service Award
Pristine Commercial Cleaning Services provides expert commercial cleaning services and is one of Yorkshire's leading providers. Launched in 2016 by Directors Tracie Dudley Shaw and Chris Page, and with three decades of experience and various industry qualifications behind them, Pristine has built a bank of loyal customers across Yorkshire.
Covering Doncaster and as well as Goole, York, Sheffield, Barnsley, Rotherham, Leeds, Hull, Huddersfield, Harrogate, Wakefield and Bradford, the award-winning Pristine is renowned for their reliability, professionalism and experience.
With a long list of prestigious clients including Doncaster Metropolitan Borough Council, South Yorkshire Police, British Rail Transport Police, Leeds Grand Theatre and Opera House, the NHS, B & Q, Daewoo, Balfour Beatty, Shepherd Construction and the Kier Group, to name just a few, Pristine offers tailored commercial cleaning services to you.
pristinecommercialcleaningservices.co.uk

The University of Sheffield Translational Energy Research Centre
Green Business of the Year Award
The Translational Energy Research Centre is a new, unique testing and innovation facility for research into low-carbon energy generation. Part-funded by the European Regional Development Fund, the centre focuses on working with local, national and international industry partners to research and scale-up low-carbon and renewable energy solutions. The centre is run by the University of Sheffield and based in Sheffield.
The centre has particular specialisms in sustainable fuels, green hydrogen, carbon capture and storage and biomass solutions, all of which will be vital in tackling the climate crisis.
Our work with businesses, in particular local SMEs, helps research ideas become real solutions, with pilot-scale testing, de-risking large-scale trials. The centre is also keen to support initiatives from local businesses to become more sustainable and work towards net-zero.

VolkerRail
Young Business Person of the Year Award
Since entering the construction market in 1935 VolkerRail has become one of the UK's leading multi-disciplinary railway infrastructure contractors, with over 70 years experience in both the heavy and light rail infrastructure sectors.
VolkerRail has a successful track record of delivering projects on the UK's national rail network, working with Network Rail and London Underground, as well as most of the light rail and tram organisations in the UK. We are also one of a few companies to hold a Railway Safety Case and train operators licence - enabling us to operate plant on mainline railways.
Our proud heritage, record of dependable delivery and our relentless focus on safety has earned us a strong reputation as a high performance company, working in harmony and partnership with our clients and stakeholders.
Our company aim is to stand out from the crowd in everything we do, by exceeding expectations.
Doncaster Business Awards