Doncaster Business Awards 2023
The 2023 iteration of the Doncaster Business Awards will be a particularly special occasion, as it marks the event's 25th anniversary.
To commerate this milestone, we are striving to make the ceremony bigger and better than ever before.
For this reason, we are increasing the total number of categories to 17 this year, introducing several brand new awards for local firms to enter.
Among others, there will be accolades for inspiring apprentices, fledgling start-ups, education providers, caring charities, thriving small businesses and major companies.
The full list can be found below.
As always, there is a sponsorship opportunity associated with each category. More information about this can be found here.
Meet our Host
Kofi Smiles, an award-winning journalist and presenter on BBC Radio Humberside's Breakfast Show, is renowned for his compelling storytelling skills, delivering narratives filled with both information and passion. His infectious enthusiasm touches everything he works on, earning him the reputation of "your money back" storyteller.
Kofi's journey began when he was selected as the BBC's Face Of Hull for the UK City of Culture 2017, leading to appearances on prominent platforms like BBC Radio 4, BBC 1, and BBC News Channel. He and his team also clinched an O2 Media Awards Digital Journalism Award. Beyond his broadcasting achievements, he established 'BBC No Filter,' a platform dedicated to empowering young voices. Kofi's versatile role includes hosting the eponymous radio show and wielding expertise as a videographer and video editor. He currently hosts the BBC Radio Humberside Breakfast show and occasionally lends his talents to Radio 4's The Listening Project and Pick of the Week.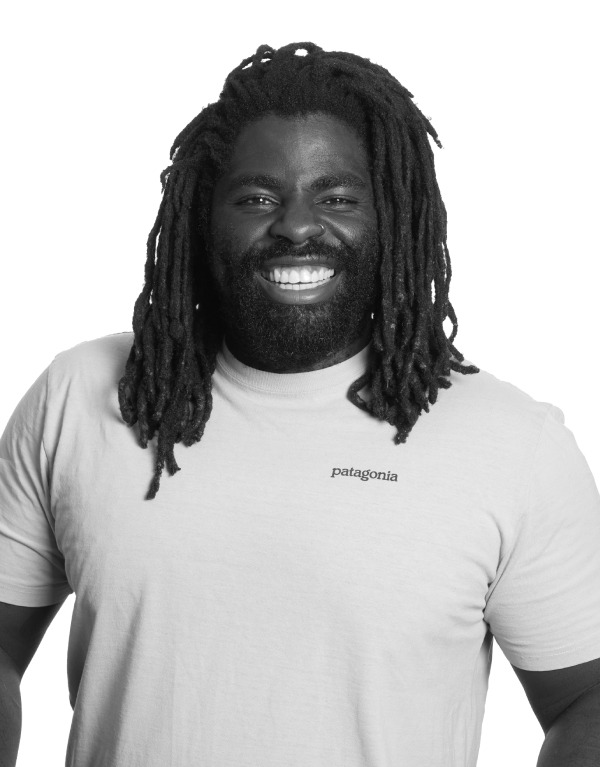 One of our most inspiring categories, the "Apprentice of the Year" award recognises those individuals who display a commitment to learning, a strong work ethic and determination to achieve their highest potential.
Standout entrants will go the extra mile in the workplace and show real initiative. They will be indispensable members of their teams, have great ambitions for both themselves and the wider business, and always be on the lookout for ways to develop further. On that last note, the apprentices in this category should be able to demonstrate that they have come a long way since starting in their respective roles, setting a motivational example for others to follow.
Highlighting outstanding instances of PR, advertising, or campaigning, this award recognises those behind-the-scenes efforts that made a huge impact on their target audiences.
With this category, we want to show how Doncaster's marketers and creative professionals can hold their own against the rest of the country. Eligible campaigns here can take many different forms. They could be about anything from promoting a new product, to raising awareness about a certain issue, lobbying for change, rebranding on social media, or anything else in between.
As long as the campaign was innovative, engaging in terms of how it delivered its key messages, and measurably impactful, then it can be in the running.
To be in with a chance of winning this award, firms need to evidence that customer service is at the heart of everything they do.
We are looking for companies that take immense pride in their interactions with clients. Entrants should have a sterling reputation for going above and beyond, with strategies in place that incentivize repeat business from customers.
On that note, this category is about more than just delivering upon your promises or doing the expected. Rather, it is for those businesses that truly go the extra mile.
Doncaster Business Awards
Awarded to a Doncaster company that gives back to the community and makes a positive difference to the lives of the people that live in it, our "Local Impact of the Year" award showcases the very best in Corporate Social Responsibility (CSR).
Examples of the kind of activity we are looking for here could include things like: taking part in philanthropic initiatives; volunteering; making socially conscious investments; or just getting behind good causes.
In a nutshell, this category represents an opportunity for businesses (outside of the charity sector) to be acknowledged for giving up their time to do the right thing by their community.
A truly unique category, "Partnership of the Year" recognises the achievements of organisations who have joined forces to accomplish more than they could on their own.
The award judges will be looking for partnerships that exemplify a collaborative spirit and benefit all stakeholders.
These could take the form of collaborations between private sector businesses, charities, education providers or anything else, as long as they have delivered something of real value.
An exciting award, "Innovator of the Year" commends those who have managed to stay ahead of the competition in their respective field by pioneering and driving meaningful change.
Here, we are looking for examples of trailblazing businesses that have taken risks, embraced state-of-the-art technologies, developed cutting edge products, or otherwise used their initiative to solve problems. The category is open to businesses of all different sizes and from any given sector, as innovative ideas like this can truly come from anywhere.
Awarded to a business that demonstrably values its staff and their welfare, the "Employer of the Year" category shines a spotlight on those local firms that are considered to be the absolute best to work for.
This could be because they have great health & wellbeing initiatives, offer comprehensive training and development schemes, or because they just have an all-round supportive environment. In short, we are looking for those employers that have invested heavily in their people and reaped the benefits as a result.
Open to all firms in the region — and not just those that are explicitly part of the green sector — the "Green Business of the Year" award celebrates the work being done on a local level for the benefit of our planet.
This could entail anything from sustainability initiatives, to recycling efforts or steps towards reducing carbon emissions. If you have made great strides over the past twelve months in terms of being greener or having a positive impact on the environment, then this category is for you.
Education Provider of the Year
Sponsored By

A special award just for the education sector, this category highlights the achievements of Doncaster's schools, colleges, universities and specialist training providers.
As a Chamber, we recognise the importance of these bodies when it comes to enabling people to fulfil their latent potential and unlock new skills. That's why this category is so vital.
We are specifically looking for education providers that help their pupils to become well-rounded, confident, and work-ready.
Lauding Doncaster's third-sector organisations, the "Charity of the Year" award celebrates those who have dedicated themselves to tackling important and pressing issues in the borough.
The category shines a spotlight on charities and CICs that exemplify best practice, excel at fundraising, do incredible work across the region and fill a need that would otherwise go unfilled.
For those outside of third sector, who still try to make a difference in the Doncaster area, we do have a separate "Local Impact of the Year" award (see below).
New Business of the Year
Sponsored by: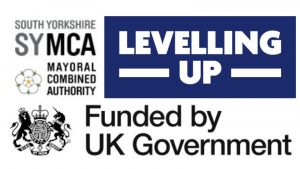 Open to any eligible firm that got up and running within the last three years, the "New Business of the Year" award celebrates the most impressive start-ups in the Doncaster area.
Worthy nominees will distinguish themselves from the crowd here by having innovative ideas and an entrepreneurial spirit. We are looking for businesses that are resilient, inventive and prosperous, with a bright future ahead of them. Previous winners in this category have gone on to achieve great success, blossoming into thriving companies, and we cannot wait to see who will be our next rising star.
Self-Employed Person of the Year
Sponsored by:

Acknowledging the importance of Doncaster's self-employed community, this is a category for those industrious individuals who manage the daunting task of running a business all by themselves.
Despite having a lot of different plates to spin, these intrepid entrepreneurs will excel across all different areas.
Specifically, we are looking for businesses (owned by a single person) that have innovate ideas, keen instincts, resilience, an understanding of their respective markets, clearly mapped strategies and that are continuing to grow.
Championing those smaller enterprises in Doncaster who really punch above their weight, the "Small Business of the Year" award is reserved for companies with anywhere between 2 and 49 employees.
Entrants must demonstrate all-round excellence to make the cut here. Among other things, they will need to have a strong business model, a coherent strategy, consistent growth, a healthy financial performance, a good reputation within their respective sector, and ambitious goals for the future.
One of our most esteemed categories, being named as our Small Business of the Year will be a great distinction, one that puts you in great company.
For firms with between 50 and 249 employees, the "Medium Business of the Year" award recognises the pinnacle of what Doncaster has to offer.  
To stand out amongst the fierce competition here, entrants will need to excel in all areas of their business. You must have stable finances, strong leadership, a happy and productive workforce, industry-leading products or services, and consistent growth.
The criteria is so all-encompassing because we are only looking for the very best of the best.
Our "Large Business of the Year" award is bestowed to a company (with 250+ employees) that is deemed to be outstanding across the board.
Nominees will need to have a competitive edge in every single aspect of the criteria, from their business strategy right through to their financial performance. Among other things, we will be looking for those firms that embrace innovation, cultivate talent, deliver brilliant customer service, and have ambitious goals for the future. It's certainly a demanding category, but one that comes with a lot of prestige as a result.
Pooling together all of the finalists from each and every category, The People's Choice Award gives the local business community the opportunity to crown their business of the year.
Voting will open on the website from 2nd – 15th October where you will be able to submit your vote (voting limited to one vote per person, any duplications will not be counted).
Lifetime Achievement Award
Sponsored by:

Presented to an individual who has had a profound impact on the borough of Doncaster, our "Lifetime Achievement" award considers a person's entire career up until this point and looks at all of their contributions to the world of business.
Entrants must have a career that spans over 25 years — so that there is enough for a compelling story to be told— but otherwise the scope for this category is wide open.
Winners could potentially be from any industry or sector, as long as they've made a significant difference over their years. One that is truly worth celebrating.