Full Line-Up Announced for Doncaster Business Conference 2023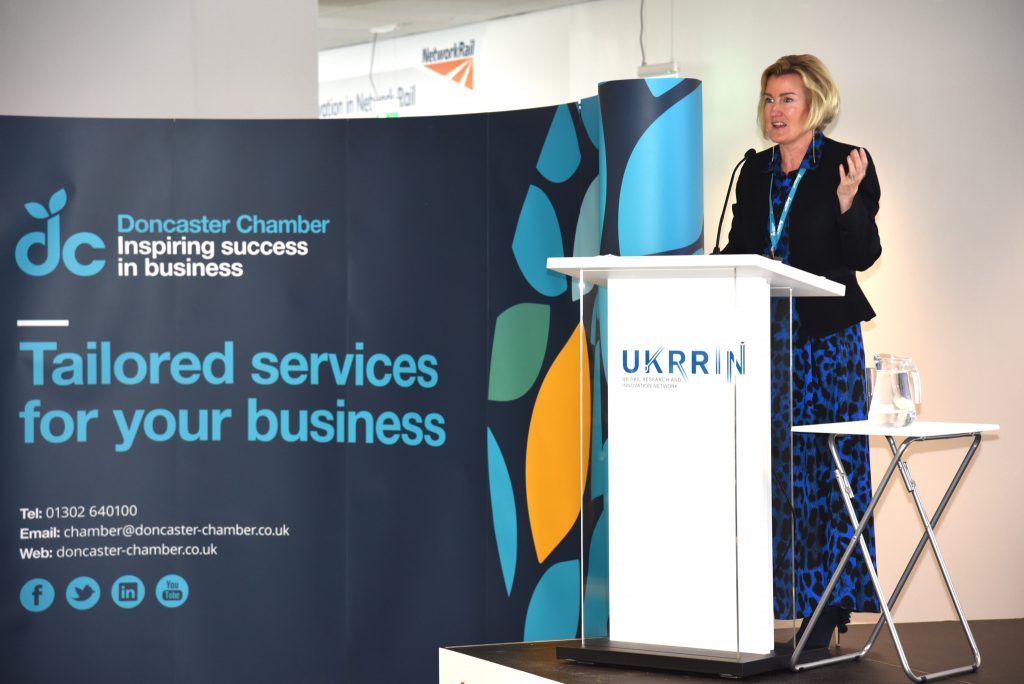 The aspirations for Doncaster and its economic prospects over the coming years are set to be discussed at a major event next week, organised by the local Chamber of Commerce.
Taking place on the 6th of June, the annual Doncaster, What's Next? Business Conference has once again assembled an impressive line-up of expert speakers and distinguished panellists — some of whom are returning guests, while others are newcomers attending for the very first time.
Successful entrepreneurs, prominent SMEs, government representatives, and other influential figures will all convene under one roof at the Legacy Conference Centre, where they will join businesses for an in-depth discussion about the fortunes of our city. Each of these delegates will outline their respective ambitions for Doncaster and hash out what needs to be done in order to bring them to fruition.
Taking to the stage first will be Ros Jones CBE, Mayor of Doncaster. Framed as a "Conversation with Local Leadership", attendees will be able to engage directly with Ros here in an open forum environment. They will have an opportunity to pose questions, raise any concerns that they may have, and ensure that the most pressing issues for our business community are firmly on the mayor's radar.
Later on in the day, Nick Fletcher, MP for Don Valley, will address the crowd for a similar Q&A session, during which he will explain what he thinks should be prioritised in Doncaster and what he is trying to accomplish for his constituents and the business community. Again, this will be a free-flowing dialogue between the politician himself and businesses in the audience.
In addition to local government, the British Chambers of Commerce (BCC) will also be represented at the highest possible level at Tuesday's event. Both Shevaun Haviland, Director General of the BCC, and Baroness Martha Lane-Fox CBE, President of the BCC and globally-recognised tech entrepreneur, will be there to deliver authoritative keynote speeches about the state of the national economy and the relationship between business and central government. Of course, they will also be ready to hear from Doncaster's business community as well.
With illustrious careers — having, between them, worked in senior positions for the likes of Disney, Twitter, Chanel, The Open University, The Cabinet Office, and LastMinute.Com —they will have plenty of great insights to share.
Meanwhile, a trio of stimulating panels is scheduled for the event as well. Exploring a few specific themes in more granular detail, this will be a chance to really get under the bonnet of the key issues that matter most to businesses.
On the subject of nurturing local talent, Lindsey Glasby, Senior Vice Principal at Doncaster UTC, Colonel Stephen Padgett OBE, Chief Executive of The National Horseracing College and Chris Nicholls, Area Director for Workforce with the Association of Colleges, will all be offering their unique perspectives. Also sitting on this panel will be Luke Lawson, Automation Engineer at Polypipe Building Products, who was recently named Apprentice of the Year at the 2022 Doncaster Business Awards.
Elsewhere, Jon Duffy, CEO of Clean Power Hydrogen, So Him Fong, Managing Director of King Asia Foods, and Rebecca Crawforth, the Founder of internationally-recognised makeup brand Navy Professional, will be talking about how we can nurture a climate that is more conducive to growth in Doncaster.
Finally, there will be another panel on how we can attract further investment into the region and create a compelling narrative about South Yorkshire as a great place to do business. This will be comprised of Ian Selby, Head of Sales and Commercial Development at LNER, Kate Brindley, Project Director, Arts, Culture & Heritage at the South Yorkshire Mayoral Combined Authority, and Tom Grundy, CEO of Hybrid Air Vehicles.
Speaking about the line-up, Dan Fell, Chief Exec of Doncaster Chamber, said: "I am immensely looking forward to next week's conference, as we have a packed agenda and a long list of heavyweight guests.
"Hearing from our incredible entrepreneurs and business leaders always proves to be a true highlight for the event and this year's iteration is looking to be no exception in that regard.
"From major investors — such as Hybrid Air Vehicles, who are doing game-changing things right now in the aviation industry — through to our anchor employers, like LNER, and those inspiring success-stories from our SME community, I am confident that Doncaster will be shown in its best light here.
"Of course, we will also get to hear from those who have a major role to play in shaping our economic destiny. The local authority, government stakeholders and our very own umbrella body, the BCC, will be outlining what they envision for the economy and places likes Doncaster. They will also be listening attentively to what firms on the ground have to say and will hopefully be going away with homework set by our delegates and members.
"With that being said, this is intended to be an open-forum, where attendees can join in with the debate and generate their own ideas. And now is certainly the appropriate time to speak up.
"We have to acknowledge that the last twelve months have taken a toll on South Yorkshire, and things haven't exactly been going our way. Our GBR campaign ended with a near-miss, we've had to reckon with the closure of our region's international airport and businesses have been met with an onslaught of economic challenges.
"Doncaster is fiercely resilient and I still believe that we can rebound quickly from these setbacks. Yet it's imperative that this journey begins as soon as possible. The business conference is a chance to help get us back on track, to identify new opportunities that are available to us, and to reinject some much-needed optimism back into the community."
Generously sponsored by London North Eastern Railway (LNER), Doncaster College and Aalberts Integrated Piping Systems, the Doncaster, What's Next? business conference will be taking place on Tuesday the 6th of June.
More information — including the full schedule and further details on each of the speakers —  can be found via the link below.
Did you know? Members can submit their own news and events to be posted on our website. Log in to get started