Doncaster Chamber Responds to Great British Railways HQ Decision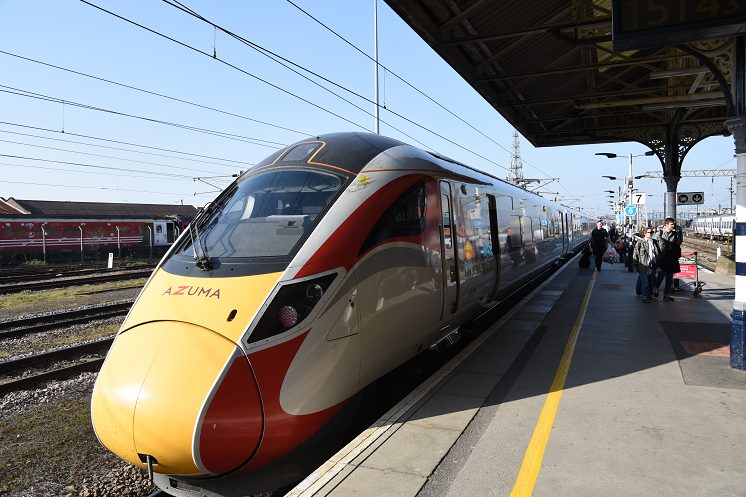 Despite meeting all of the government's specified criteria, it was announced this morning that Doncaster has not been selected as the new home of Great British Railways (GBR). Instead, that honour has been granted to Derby.
This naturally comes as disappointing news to South Yorkshire's bid team — comprised of Doncaster Council, the Chamber of Commerce, rail businesses, and various partners —all of whom invested a great deal of time and effort into creating a compelling bid and campaigning for GBR to come to the North.
Formally announced two years ago, GBR is a new public body that will soon be overseeing our nation's rail sector. With a goal of bringing the industry's current state of fragmentation to an end, it will be responsible for things like setting fares, coordinating timetables, contracting passenger services, and collecting revenue — so that these areas are more standardised throughout the country.
For GBR to get up and running, a suitable base of operations had to be identified first. As part of its levelling up agenda, the government mandated that this headquarters must be situated somewhere outside of London and, so that they could determine the overall best candidate, opened a competitive bidding process in early 2022.
A total of 42 expressions of interest were submitted here, as towns and cities from all over the UK put themselves forward, each making a case for why they were the ideal choice. From this, a shortlist of six finalists was then drawn, with the competition being whittled down to just Birmingham, Derby, Newcastle, Crewe, York and Doncaster.
Now, after multiple delays and an extended period of uncertainty (during which the future of GBR itself was called into question), the government has finally made its decision public. Unfortunately for South Yorkshire, the Great British Railways HQ will be located in Derby.
Reacting to the decision, Dan Fell, Chief Exec of Doncaster Chamber, said: "It is dismaying to learn that Doncaster has been passed over for this opportunity, considering that our city demonstrably met every piece of criteria outlined by the government.
"For over a century, rail has always been an inseparable part of our DNA. The iconic Mallard and Flying Scotsmen locomotives were built right on our very doorstep and today many key suppliers within the rail industry are based here in South Yorkshire.
"Not to mention, our region has got its act together when it comes to creating a skilled pipeline of future rail industry workers, thanks to specialist education providers like Doncaster University Technical College (UTC).
"For these reasons and many more, I believe that we were the clear right choice to host GBR. I lament the fact that government did not recognise this but also lament the fact that, as a region, we perhaps did not do quite enough to present an unassailable case to them.
"It would be easy to blame this decision on politics and that will, no doubt, have been a factor.  However, local and regional partners — inclusive of the Chamber — also need to look themselves in the mirror and ask what we might have done better.  Too many things are not going Doncaster and South Yorkshire's way at present, and we need to forensically understand why that is.
"That said, our region did fight hard for this and put significant resources into the campaign.  It is a shame that — in common with previous government-instigated competitions, such as Free Ports — that this effort has been largely abortive.  We can only hope that, in the future, the government will not continue to leave its important decision-making up to resource-sapping competitions like this.
"While we may have missed out on this particular bid, it is important to remember that there are still other exciting opportunities on the horizon that we must seize. Looking ahead to the future, we will be campaigning for the establishment of a second UTC in Doncaster, after the first was such a resounding success, lobbying for a new hospital, and looking for other ways to drive growth in our region.
"Not to mention, it is imperative that we persist in the ongoing fight for Doncaster Sheffield Airport. If the government is truly serious about its commitment to levelling up, then backing these key projects would be a good way to compensate for overlooking South Yorkshire today."
Did you know? Members can submit their own news and events to be posted on our website. Log in to get started