Doncaster Chamber Urges Prime Minister to Reassure Business Communities By Prioritising the Economy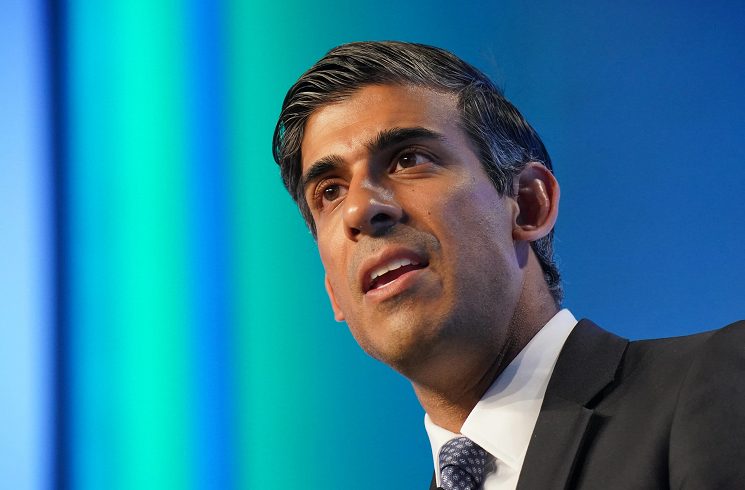 Now that Rishi Sunak has assumed office as Prime Minister and appointed his cabinet, Doncaster Chamber is urging the new leader to reassure business communities that the economy (rather than party politics) is his top priority.
With 864 firms currently in membership, the Chamber represents a wide range of businesses of various different sizes and from across multiple sectors. This ever-growing network includes everything from fledgling start-ups, to local SMEs, charitable organisations and major companies like Equans, LNER and Polypipe.
Using its platform to engage these members and regularly canvas their views, the Chamber is able to speak with great authority about what the business community wants. Not to mention, it is also integrated into the wider British Chambers of Commerce (BCC) network, giving it a keen insight into what's needed on a national level as well.
With that said, the organisation is now calling on Rishi Sunak to act in the best interest of businesses in his new role and to address some key regional concerns.
Listing five priorities for the PM, Dan Fell, Chief Exec of Doncaster Chamber, said: "The past few years have been fraught with economic challenges and the recent turmoil within national government has exacerbated the uncertainty that is bedevilling our business community at present.
"Business confidence has been deeply shaken by crisis after crisis and we need urgent action to assure firms that political leaders have their backs. Restoring order to the economy should therefore be at the top of the Prime Minister's agenda right now, alongside rehabilitating the UK's image on a global stage.
"Secondly, and inextricably linked to this, the government will also need to provide greater clarity on its plans to help firms cope with skyrocketing energy costs. In the mid-term, there must be more comprehensive relief for businesses, but we also need to know that there is a longer-term strategy in place — one that has an emphasis on renewable sources of energy — so that we are never put in this intolerable position again.
"Thirdly, it is imperative that the Prime Minister helps our country overcome its ongoing labour and skills shortages. To that end, we are urging the government to review its UK Shortage Occupation list — to ensure that we can fill persistent vacancies and support key industries – and to bring forward big-ticket reforms. In terms of the latter, we recommend learning from successful policies, such as an R&D Tax Relief, to encourage businesses to invest more in workforce development.
"There are multiple regional issues that require government intervention as well. Namely, we are calling on the Prime Minister to actively involve himself and his new Transport Secretary in the Doncaster Sheffield Airport (DSA) crisis, and to use the full weight of his office to urge Peel into accepting the public sector's substantive offer, that will effectively underwrite losses for the next two years whilst negotiations with potential buyers can take place. During her first PMQ session, Rishi Sunak's predecessor Liz Truss pledged her support to the region with this matter. Yet no tangible action was ever taken to back up her warm words. This must not happen again, as the fate of a major economic asset is currently hanging in the balance.
"Finally, we are asking the Prime Minister to lay out his vision for the future of Great British Rail (GBR), after it was called into question last week. The rail industry desperately needs stronger leadership and better coordination right now, and it is dismaying that plans intended to address this have seemingly stalled. What's more, after all the time and money that was invested into Doncaster's GBR HQ bid, it only seems reasonable that we are told when the winner of the competition will be announced.
"In short, Rishi Sunak has a lot of work to do if he hopes to regain the trust of the Doncaster's business community and get things back under control. To reiterate, there are five specific things that we are asking him to prioritise.
"Firstly, he must restore order to the UK economy. Secondly, he must offer substantive support to businesses that are struggling with their energy bills. Thirdly, he must introduce reforms to help tackle nationwide labour and skills shortages. Fourthly, he must intervene to save Doncaster Sheffield Airport and, lastly, he must provide clarity on the future of GBR.
"If the Prime Minister can commit to making these things a priority, then we can all finally start heading towards a brighter future."
Did you know? Members can submit their own news and events to be posted on our website. Log in to get started