Women in Business Conference
NEXT EVENT: Wednesday 24th January 2024

Following the incredible response to our ongoing series of Women in Business Lunches, we will soon be hosting our first-ever Women in Business Conference. Taking place in January, this half-day event will build upon the foundations of those popular lunches and allow attendees to explore a number of thought-provoking issues that don't always get the attention they deserve.
In addition to networking, the conference will feature a pair of panels (on the topics of breaking stereotypes and overcoming adversity) as well as an in-depth conversation with Ann Francke OBE, CEO of Chartered Management Institute.
Over the course of the ensuing discussions, you'll be able to hear from influential female business leaders, executives and entrepreneurs, hailing from all over the country, about their unique experiences. We hope that you will join us!
Agenda (timings subject to change):
9am - 10am: Breakfast Networking
10am - 12:30pm: Conference
12:30pm - 1:30pm: Lunch Networking
Meet Our Conference Host: Amelia Banful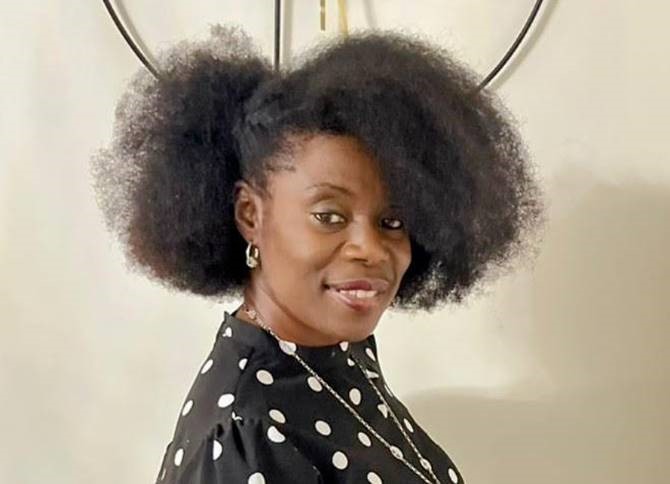 Amelia is the Head of Business Strategy at Enviro Electronics and has led the business to win numerous awards.
She has over 20 years experience in project management and has operated in various fields, including health and construction. Amelia is also a qualified Change Practitioner and specialises in helping organisations to effectively assess and mitigate against the possible impacts of change.
Outside work, Amelia works with a number of organisations to mentor young people, providing purpose and helping them to become a positive influence in society. She is a member of the Doncaster UTC Employer Advisory Committee and is part of the leadership team for Father's Heart Centre; a church in Birmingham.
In addition to all of this, Amelia is also very passionate about working with women so that they feel empowered to achieve their ambitions in life

Meet Our Conference Panellists and Speakers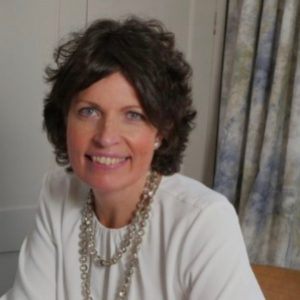 Panel Host: Felicity King, Director of Development at Edwards & Pearce.
Felicity is an expert in human behaviour — having amassed over 25 years of experience in the field of Learning and Development (L&D) — and has held several high-ranking positions in both the public and private sectors.
Now with her own company, she is a professional couch who has made great contributions to sustainable leadership and the prevention of burnout. For this work, she has even been honoured with a fellowship from the Charted College of Teaching.
Each year, Felicity selects a new research theme to benefit her clients and network. Currently, she is looking at the impact of seasonal changes on the brain and performance, offering a unique approach to harnessing natural cycles for empowerment and sustainability.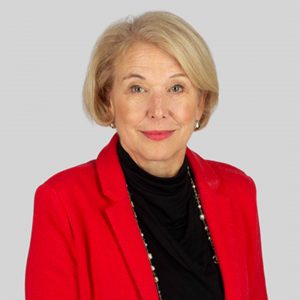 In Conversation with Panelist: Ann Francke OBE, CEO of Chartered Management Institute.
Ann Francke is Chief Executive of the Chartered Management Institute; the UK's professional body for leadership with a global member community of over 200,000.
She started her career at Procter & Gamble and has subsequently held senior executive positions at Mars, Boots, Yell and BSI. In 2020, Ann was also awarded an OBE for her efforts to promote workplace equality.
Ann is an expert on gender balance in the workplace and has even authored a book on the subject. Meanwhile, in the 2015 FTSE Cranfield report, she was named amongst the "Top 100 Women to Watch" and was more recently featured on FemaleOneZero's "40 Over 40"  list of the World's Most Inspiring Women.
Panel: Overcoming Adversity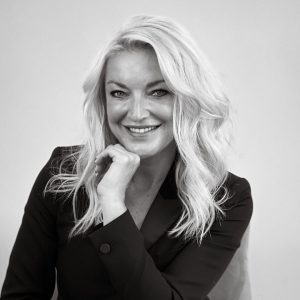 Rebecca Dickenson, Owner of Rebecca Dickenson Hair Body Soul.
Rebecca is a multi-award winning, internationally recognised hairdresser.  Having worked in the field since the age of 13, she realised the dream of owning her very own salon in 2019. 
 After navigating the challenges of a global pandemic, the business has gone from strength to strength and Rebecca's career continues to flourish. She is currently shortlisted for three awards later this year – and plans are afoot to expand the salon further early in 2024.
Rebecca is unashamedly driven and is dedicated to shaping not only her future but the careers of her team members too. 
Abi Hookway, Managing Director, Redmayne Smith Ltd & Director of Touchstone Education
If you're considering property investment but need somebody to cut through the noise and tell you what's really happening in the market, Abi Hookway has the insights for you.
Abi went from being an unsatisfied corporate career climber to a multi-million-pound property investor in less than 5 years. She did this by educating herself about property investment and seizing opportunities with both hands. Now, she has the passive monthly income necessary to live the life that she wants.
Having developed experience in a number of strategies, including: property flipping;  buy-to-let; serviced accommodation; and commercial property, Abi has more knowledge than most in her field.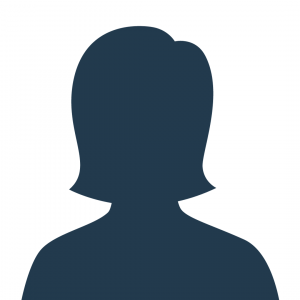 Panel: Breaking Stereotypes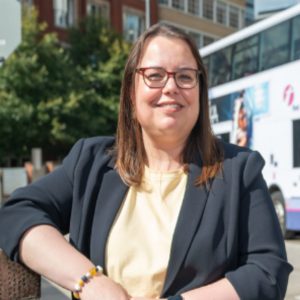 Zoe Hands, Managing Director at First Bus Midlands, Manchester and South Yorkshire.
Before joining First at the end of July, Zoe previously served as the Chief Operating Officer for Merseyrail, accumulating a decade's worth of experience in that industry, 
During her tenure, she was responsible for the on-time performance & overall service quality of the train network. Under her leadership, the organisation achieved remarkable punctuality records and earned the top spot in customer satisfaction. Most notably, Zoe led the successful implementation of a new fleet transformation project, introducing state-of-the-art trains with cutting-edge battery technology.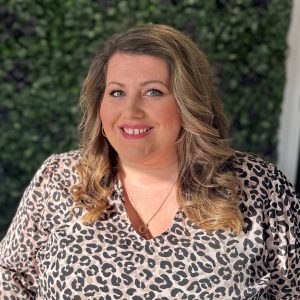 Charlie Dean, Managing Director at Catering24 Ltd.
At the young age of 24, Charlie took on the role of Managing Director at their family-run, multi-million-pound business. Since then, they have been committed to highlighting the need for greater female representation in a typically male-dominated field. Charlie's efforts in this regard have been recognised with a finalist spot in the National Business Women's Awards.
In addition to this, Charlie serves as the Chair of Governors for two county council schools and also leads the Parent-Teacher Association at their own children's school.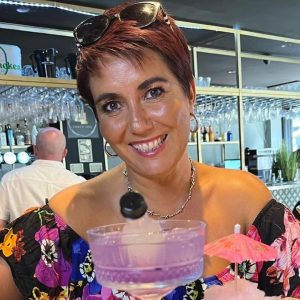 Kathryn Kelly, CEO of Lionheart Educational Trust & Director of Southwell-Kelly Recruitment.
Kathryn has spent over 25 years working in education, having been a Principal of a large outstanding college and, for the last eight years, serving as CEO for Lionheart Academies Trust. The latter encompasses 14 schools that themselves cater to over 12,000 pupils. More recently Kathryn has also become the joint founder of Southwell-Kelly Recruitment, an agency which focuses specifically on IT roles. 
During her journey she has overcome a multitude of personal and professional challenges: from coping as a single parent to dealing with homophobia and imposter syndrome. 
Julie Carrier, Chief Commercial Officer (UK & Europe), Unipart Rail
Julie is a Fellow of the Institution of Civil Engineers with 30 years' experience in infrastructure projects in the rail sector. She has worked in design and construction roles in technical and project leadership positions. Julie began her career at British Rail and has since held a variety of senior positions including Transport for the North, where she led a team of diverse stakeholders to agree proposals for the Northern Powerhouse Rail programme and SYSTRA where she grew the company's high-speed offering, applying learning from Europe to the UK market.
Julie joined Unipart Rail in 2022 and is accountable for sales and growth of products and services. She leads a team of 70 people, focused on developing and manufacturing solutions to improve the performance of rail networks.
She is involved in a range of initiatives to attract young people, especially women, into the railway industry, and promoting careers in construction. She lives in Leeds with two grown up sons, and has a passion for trains and engineering.
Further information and speakers to be announced.
Email rnightingale@doncaster-chamber.co.uk for information on sponsorship/advertising opportunities.
'Thank you to Vicki & Collette for organising and running such an inspirational Women in Business event at The Yorkshire Wildlife Park.  'Breaking the Glass Ceiling' provided the space to discuss not just the issues, but the phenomenal progress made by women in business within our local area.  Thank you to Karen Beardsley and the rest of the panel for taking the time out to share your thoughts and journey to success with us all.'
Christina Hughes, Dragonfly Financial Services.