International Partner Network Overview
If your business needs additional or tailored international trade support, we are connected to an excellent network of agencies:
Department for International Trade (DIT)
UK Export Finance
Sheffield City Region Growth Hub
International Trade Forum
Enterprise Europe Network
Local Authority Development Agencies
We believe our exporters are passionate about world markets and our team is dedicated in supporting you to develop them. If international trade development is a key part of your business plan, we can help you succeed when it comes to global growth.
To find out more detail about everything we offer to support your international trade goals, contact: 01302 640100, or complete the form on the right.
Are you in need of International Trade Support?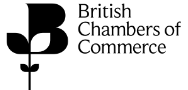 International Partner Networks