South Yorkshire Businesses Asked To Share Their Views On the Region's Transport Infrastructure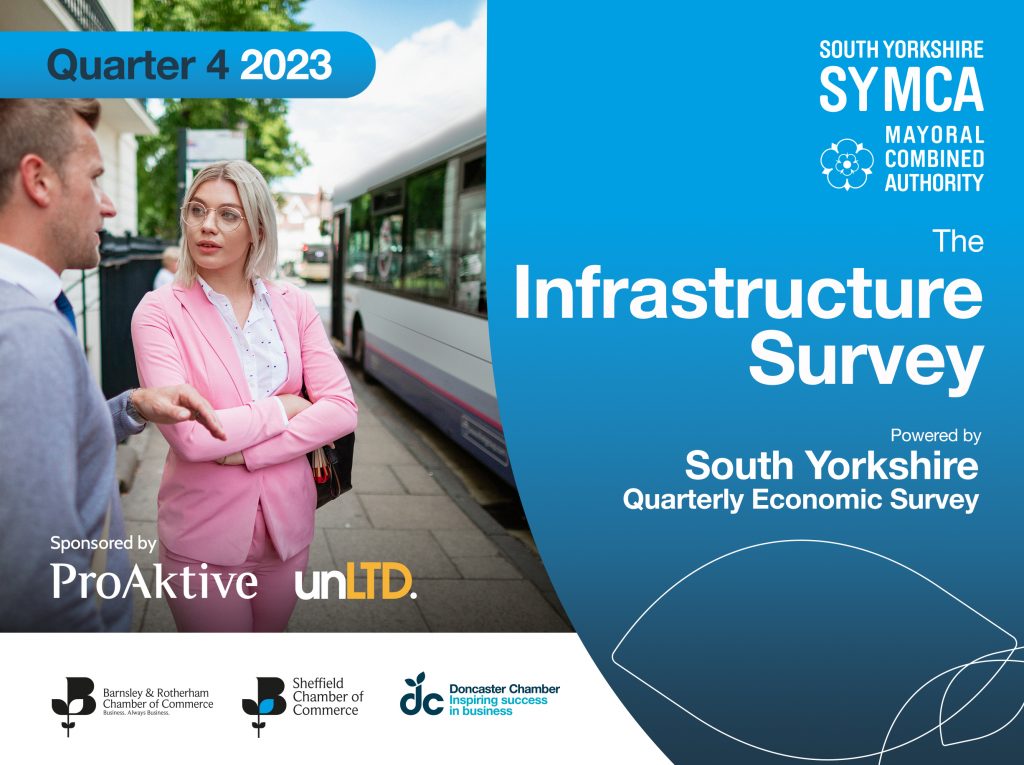 Businesses in South Yorkshire are being asked to share their views on our region's existing transport infrastructure and how it could potentially be improved in order to better meet their needs.
Conducted by the respective Chambers of Commerce for Doncaster, Sheffield and Barnsley & Rotherham, the Infrastructure Survey was originally carried out this time last year. Among other things, it featured sections on the quality of our roads, railways and public transportation services. The subsequent findings indicated that organisations are frequently impacted by issues relating to infrastructure, particularly when it comes to things like their travel costs and the loss of prospective business opportunities.
To gauge if the situation has improved at all in the intervening twelve months — or if sentiments have changed in any other meaningful ways — the South Yorkshire Chambers are bringing back the Infrastructure Survey for 2023. Once again, it will ask important questions about whether businesses think our transport networks are actually fit for purpose, the challenges they might be experiencing conducting their business, and what they believe government ought to be prioritising right now in this respect.
With the insights gleaned from this, it will be possible to observe any fluctuations or trends that have occurred over the past year. More importantly, however, the Chambers will use the data to authentically represent their members on these issues and amplify their collective voice. The greater the response, the louder and more informative that voice is.
Encouraging organisations to complete the form, the Chief Execs for the three South Yorkshire Chambers issued the following joint statement:
"This is a valuable opportunity for the local private sector to articulate its infrastructure needs, and to help us understand their concerns in relation to cycle lanes, train networks, public transport and roads. We recognise that if these things are not up to scratch, then it can have negative implications for businesses and their employees, who could be confronted with all kinds of increased costs and delays, while also struggling to access the best possible talent or even new clients.
"It's therefore of great importance that we get their perspective on this important topic and use the subsequent intelligence to really get under the bonnet of these issues. We want to know what kind of challenges they are facing here, how often they run into said obstacles, and what improvements they'd most like to see. There is also a question here about how exactly — in light of the recent HS2 cancellation — the government should reinvest funding to transform local infrastructure in the North.
"Equipped with the intelligence from this, we will then be able to lobby for meaningful change on behalf of our business communities and chart a path towards a more prosperous future. Not to mention, the poll results will also feed into the nationwide Quarterly Economic Survey, with a series of standardised questions relating to the broader economy and overall business conditions. Analysed by our umbrella body, the British Chambers of Commerce (BCC), they will be used to influence policy and decision-making on a national level, so it's definitely worth taking the time to have your say.
"With that said, we urge all organisations in South Yorkshire to please spare just a few minutes to fill in the Infrastructure Survey and make their voice heard. Every response counts"
The Infrastructure Survey is open from now until Thursday the 30th of November.
Did you know? Members can submit their own news and events to be posted on our website. Log in to get started