Doncaster Chamber Calls For A Business-Friendly King's Speech Tomorrow That Tackles Region's Top Concerns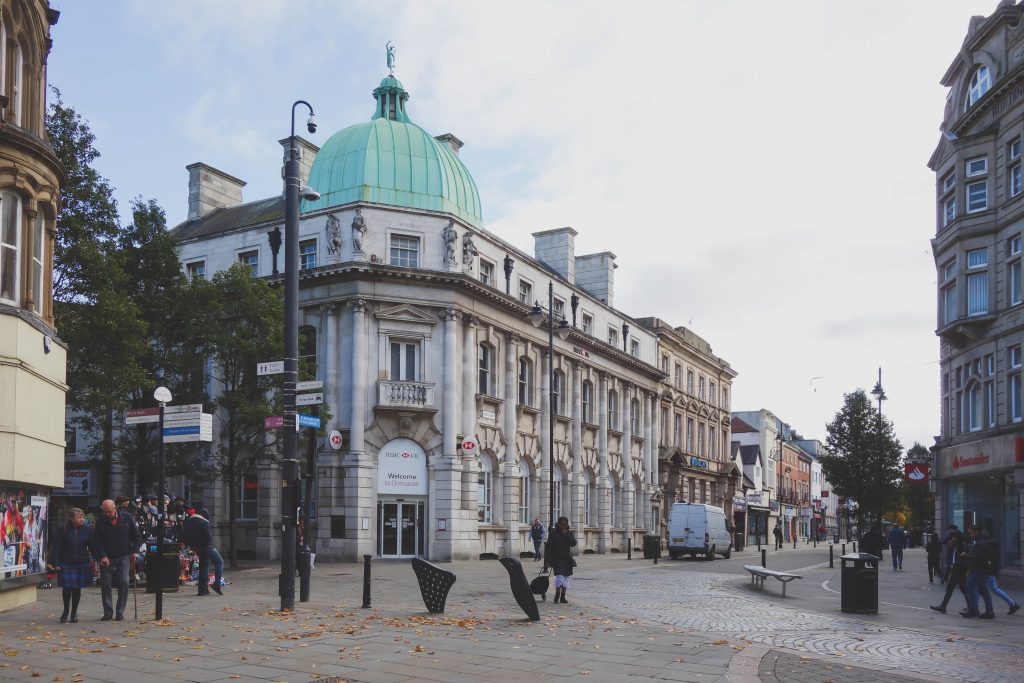 Ahead of the King's Speech tomorrow — during which national Government's priorities for the next year will be outlined — Doncaster Chamber is calling for legislative changes that will benefit our region.
The King's Speech is a major part of the State Opening of Parliament Ceremony, and is where Government puts forward the various laws that it wants to pass over the coming months. With a theme of setting our country on the right path, the 2023 iteration of this is said to focus on how the UK can seize new opportunities, safeguard its economic prosperity, and ultimately deliver a brighter future.
Eager to see these laudable ambitions extend to all parts of the UK, including here in South Yorkshire, Doncaster Chamber has set out a number of key asks that it hopes will be featured in tomorrow's speech. Specifically, it is highlighting the need for legislation that will help the local business community to grow, access the right talent, overcome present challenges, and have greater long-term confidence.
Those key asks are as follows:
A Skills Bill that helps businesses and workers, while establishing Local Skills Improvement Plans (LSIPs) as integral for the long term
A Trade and Customs Bill, which gives confidence to businesses and prepares them for the digital trade expansion ahead
The speech should consider how SMEs can benefit from wider technology adoption
The speech should also outline how HS2 funding will be reinvested into the North's transport infrastructure
Speaking about this, Frank Horsley, Head of Policy and Partnerships at Doncaster Chamber, said: "The King's Speech represents an opportunity for the government to show that it is truly business-friendly and that it understands the needs & wants of our private sector.
"It's no secret that the past couple of years have been especially trying for companies across all sectors and industries. While our latest Quarterly Economic Survey results did show encouraging — albeit tentative — signs that there may finally be some light at the end of the tunnel, it is still imperative that businesses are properly supported through these trying times and are that they are given the confidence they need to invest and grow. After all, difficulties still persist in terms of cashflow positons, the continuing effects of inflation, cost pressures, skills shortages and assorted macroeconomic headwinds.
"Given that some challenges are being felt so acutely right now —  and that business conditions are still not quite at their pre-pandemic levels —  we are echoing the recent call from our umbrella body, the British Chambers of Commerce, and asking national government to use the King's Speech as a way of reassuring firms that their voice is being heard, and that their best interests are at the centre of upcoming legislative plans. This should be a top priority, especially in light of the recent Net Zero announcements and HS2 cancellation, the latter of which has caused consternation in the region and left many wondering if the North is getting left behind. Indeed, we would expect to see clarity from Government on how they will re-invest that HS2 funding into our regional transport infrastructure as promised.
"With that said, we are looking forward to tomorrow's King's Speech and will be watching closely to see if the government's priorities are in line with those of our businesses."
On the subject of representing the local business community, Doncaster Chamber is currently conducting the regional Quarterly Economic Survey with a focus on infrastructure, to see what its members think about South Yorkshire's existing transport networks and how they could be improved.
About this, Frank continued: "We urge as many businesses as possible in South Yorkshire to spend a few minutes completing this important questionnaire. A healthy response provides us with the evidence needed to lobby Government and target policy to support business growth."
Did you know? Members can submit their own news and events to be posted on our website. Log in to get started