Doncaster Chamber Highlights the Importance of Training Middle Leaders, in Light of Concerning Report About "Accidental Managers"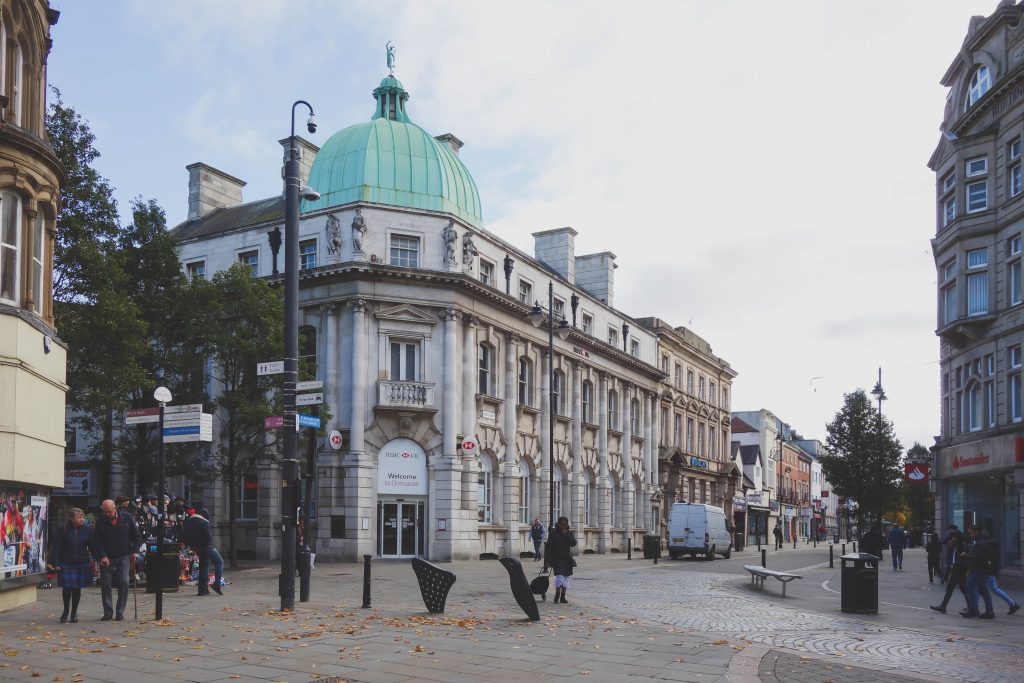 Doncaster Chamber is highlighting the need for businesses to have adequate training and proper development in place for their leaders, following the release of a nationwide study on the topic. 
Recently published by the Chartered Management Institute (CMI), the Better Management Report scrutinises the impact — both positive and negative — that leaders can have on their teams. Drawing upon insights from over 4,500 people (with differing levels of experience and from across various sectors), it explores how everything from staff morale to department effectiveness and a business's overall bottom line can be adversely affected by poor management.
Painting a rather stark picture, the investigation discovered that a worrying 82% of new managers in the UK have not received any formal training whatsoever, having instead been promoted to their position on grounds that they were good at their previous job, are popular within their respective organisation, or because they simply happened to be available to take charge. Categorising these individuals as "accidental managers", it goes on to argue that they are not equipped with the necessary skills for running a team and that this lack of experience can have an extremely damaging effect on the wider business.
Indeed, headlines from the relevant YouGov surveys — which informed the Better Management Report's conclusions — indicate that the quality of a leader can be the determining factor in their team's performance. For instance, workers who rate their manager as "ineffective" are significantly more likely to leave their employer in the next 12 months, as opposed to those who have a more positive experience (50% vs 21%). Likewise, they report considerably lower levels of motivation (34% vs 77%) and job satisfaction (27% vs 74%) as well.
All of these findings chime with similar research that was conducted in South Yorkshire earlier this year, as part of the region's Local Skills Improvement Plan (LSIP). Led by Doncaster Chamber of Commerce, this piece of work involved comprehensive desk-based research, as well as consultations with over 2,000 employers, with the ultimate goal of articulating the latter's skills needs and offering solutions for how they can be met.
Corroborating the Better Management Report's conclusions, the South Yorkshire LSIP also stressed the importance of ensuring that managers are sufficiently trained. In fact, one of its practical recommendations was that short courses and other programmes should be introduced to support middle leaders, to help them more capably run their teams.
Expanding upon this, Dan Fell, Chief Exec of Doncaster Chamber, said: "It's important that we acknowledge this problem and do not turn a blind eye to it. A poor manager can make the difference between a team performing well and it needlessly floundering. Not to mention, they also are a major influence in terms of staff retention, with the old adage that 'people leave managers not companies' often proving to be true.
"On the other hand, a good leader can take a business to new heights and those employers that choose to invest in management development programmes will reap the benefits. Indeed, ensuring that your leaders are trained and supported can boost everything from productivity to staff morale and engagement.
"In this context, some of the Charted Management Institute's conclusions are quite concerning. As the CMI has correctly pointed out, this negative trend must be reversed in order for UK businesses to thrive and be at their very best. Otherwise, they will never be able to unlock their full potential.
"While we will continue to lobby for further support to be made available in this regard — through the recommendations of our LSIP — I would like to take this opportunity to also implore local businesses to see what help is already out there for them. After all, we have a wealth of exceptional institutions, education providers and programmes right here in South Yorkshire that are delivering outstanding skills activities that can help managers with their professional development. Even if this might require some extra investment from employers, it will surely pay off in the long run.  All too often we have a deficit-based conversation about skills, whereas we have some excellent provision in our region that can help with the challenges laid out in reports like the one published by the CMI."
Alongside vouching for middle leader courses, the South Yorkshire LSIP lays out over 40 additional recommendations for improving the region's skills system.
Did you know? Members can submit their own news and events to be posted on our website. Log in to get started