Expo Connects Up Doncaster Construction Businesses and Shows the Benefits of Localising Supply Chains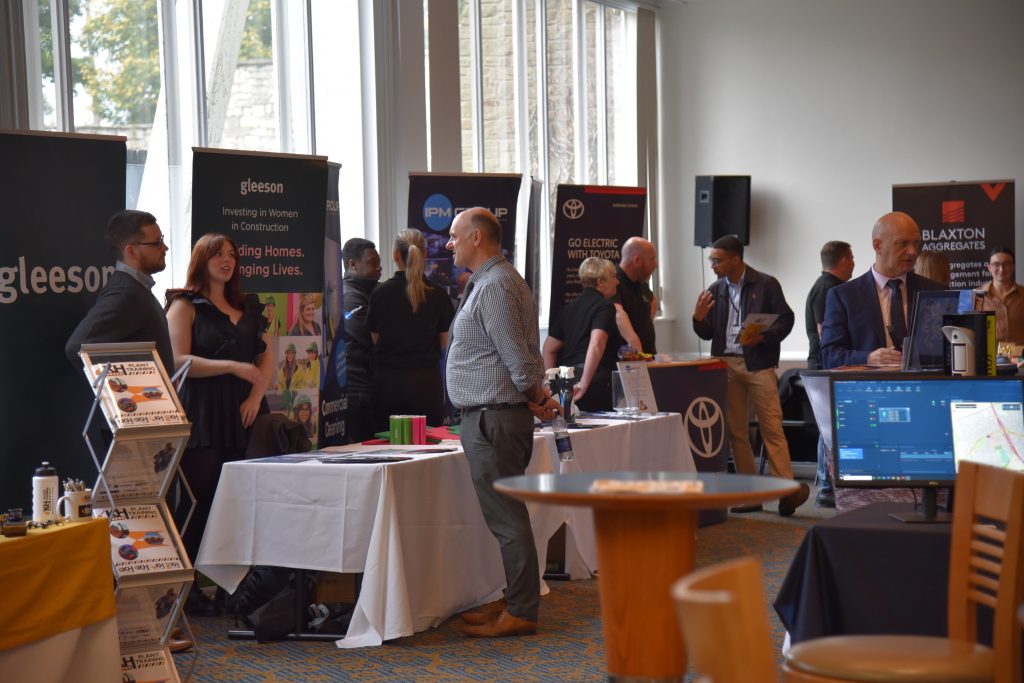 Local construction firms, as well as those trying to gain a foothold in the industry, were able to connect with one another and explore the promising opportunities that are on the horizon at a sector-specific event this week.
Jointly organised by Doncaster Chamber and Business Doncaster, the "Building Your Network" supply chain expo allowed SMEs in various trades —  ranging from plastering to joining, bricklaying, gardening and decorating — to get themselves in front of potential buyers and to forge meaningful relationships that will help them prosper into the future. Meanwhile, those larger businesses that were in attendance had a valuable opportunity to scope out all of the potential collaborators that are right on their doorstep here in South Yorkshire.
The event saw upwards of 60 Doncaster-based suppliers putting on exhibition stands, while major companies like IMYCO Construction, Gleeson Homes and Fenwood Estates all had a presence there as well. In addition to this, there were also a number of insightful masterclasses taking place throughout the day, delving into pertinent themes like how SMEs can make compelling bids for public-sector contracts, and the importance of demonstrating one's Net-Zero credentials.
Reflecting on this expo, Dan Fell, Chief Exec of Doncaster Chamber, said: "We have a truly thriving construction industry in Doncaster and, as representatives and champions of that community, we are determined to help it unlock its full potential.
"This event was created with that very goal in mind and it was heartening to walk the expo floor and see just how diverse and healthy the sector here really is. Indeed, there were so many fantastic businesses on show representing a wide range of niche specialities, proving that, no matter what a prospective buyer might be looking for, they will be spoilt for choice when searching for suppliers and partners here in Doncaster.
"On that note, I hope that this event was revelatory for some of the larger construction firms in our borough, and that it has opened their eyes to the benefits of localising their supply chains. After all, keeping spend within our community wherever possible is a real win-win for all parties involved and ultimately serves to bolster our economy."
The "Building Your Network" supply chain expo was held at the Warmsworth Holiday Inn on Tuesday the 10th of October and was kindly sponsored by Polypipe Building Products.
Speaking about this, Maria McDonald, PR & Digital Marketing Executive at Polypipe Building Products, said: "As sponsors of the 2023 Construction Expo, we were pleased to see so many in attendance at the event and to see how many visitors were engaging with the companies exhibiting. It really solidified what we already knew; Doncaster has a thriving construction industry and is a fantastic place to do business. Thank you to Doncaster Chamber and Business Doncaster for hosting the event and to all those who attended."
Committed to stimulating important conversations and connecting up the local business community, Doncaster Chamber offers a densely-packed events calendar. The coming months alone will see the return of the organisation's flagship business awards (now celebrating its 25th anniversary), an MP breakfast session, and Doncaster's inaugural Women in Business conference.
Did you know? Members can submit their own news and events to be posted on our website. Log in to get started