South Yorkshire Chambers Welcome Signs of Business Confidence Returning, Although Recruitment and Cost Pressures Still Remain A Challenge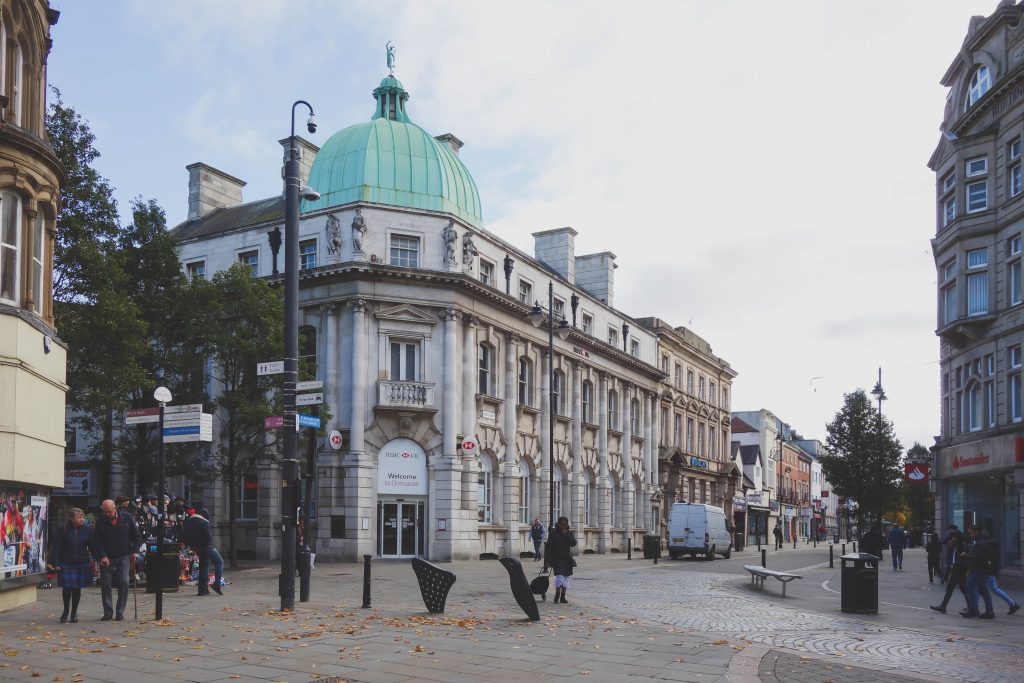 After a tumultuous few years, business confidence appears to be on the rise in South Yorkshire, although challenges do remain when it comes to cost pressures and the labour market.
These findings are as per the recent South Yorkshire People Survey, the results of which were published earlier today. Conducted by the three regional Chambers of Commerce — those being the ones for Doncaster, Sheffield and Barnsley & Rotherham — this questionnaire ran between August and September 2023, and was used to gauge the views of local business owners on a wide range of different issues.
As the name suggests, however, the survey did have a particular focus on people. Among other things, it asked employers how long their vacancies are being left unfilled, what strategies they are using to retain staff, and whether they have had to increase salaries lately in order to attract new starters.
In addition to all of this, the People Survey did cover some broader topics as well: canvassing businesses for their insights on the overall state of the economy, their cash flow positions, turnover levels and more.
Reflecting on the subsequent findings, which were released earlier today, the CEOs of the three South Yorkshire Chambers issued the following joint statement:
"It is reassuring to see that businesses are starting to feel increasingly optimistic about the future, having weathered the assorted macroeconomic headways of the year thus far.
"Indeed, South Yorkshire organisations have indicated that their expectations for both turnover and profitability in the coming months are more positive than they were the last time that we polled them on this subject. Likewise, sales, orders and investments are showing encouraging signs of growth, with both domestic and overseas business activity having gradually recovered as 2023 has progressed.
"In terms of the labour market — which was a prime area of interest for this questionnaire — recruitment difficulties appear to be easing somewhat as well, which is in line with the national trend. Our results show that 81% of South Yorkshire employers are struggling to recruit at the moment and — while that is admittedly still too high —  it is the lowest that figure has been for two years, marking a welcome drop from 94% in the previous quarter.
"Nevertheless, it's important to keep in mind that these are just tentative signs of improvement and that the situation remains far from ideal. It is still the case that one in every five vacancies is taking between three and twelve months to fill, which is a massive hindrance, and the negative repercussions of this are being felt in myriad ways across the region, including: reduced growth; tensions with existing workforces; and rising costs.
"Similarly, any uptick that we are noticing in business conditions right now is built upon fragile foundations and so our excitement must be tempered. Indeed, our results show that cashflow positions have stopped worsening, but that does not necessarily mean they are improving at a significant rate either. Not to mention, organisations are still having to reckon with the compounded effects of inflation, rising utility bills, interest rates and so on.
"In the context of this particular week, it must also be pointed out that business confidence is contingent upon our leaders having a coherent plan for the economy and for our future. In cancelling the second phase of HS2, the government has missed yet another opportunity to level up the North and business owners will want real, tangible assurances that they're not getting left behind, and that long-term plans are in place to improve our vital transport infrastructure. Otherwise, the encouraging results that we are seeing in our latest survey are only guaranteed to worsen in the next quarter.
"With all of that being said, we are pleased to see that business owners are feeling a little more secure, but their confidence has still yet to return to its pre-pandemic levels. That's why we, as Chambers of Commerce, will continue to advocate for any measures that might help alleviate the burdens they are currently facing. Whether that's a rethinking of business rates or fulfilling the recommendations from our recently-published South Yorkshire LSIP."
The South Yorkshire People Survey fed directly into the nationwide Quarterly Economic Survey (QES). The latter is the largest independent business survey in the UK and its findings are used to influence policy and decision-making at a national level. With a number of standardised sections on things like labour force, cash flow, turnover and price pressures, it asks the same questions every quarter, so that any trends and fluctuations can be observed.
Did you know? Members can submit their own news and events to be posted on our website. Log in to get started