Local Businesses Attended a Special Event at Yorkshire Wildlife Park Last Night, Organised by Doncaster Chamber of Commerce.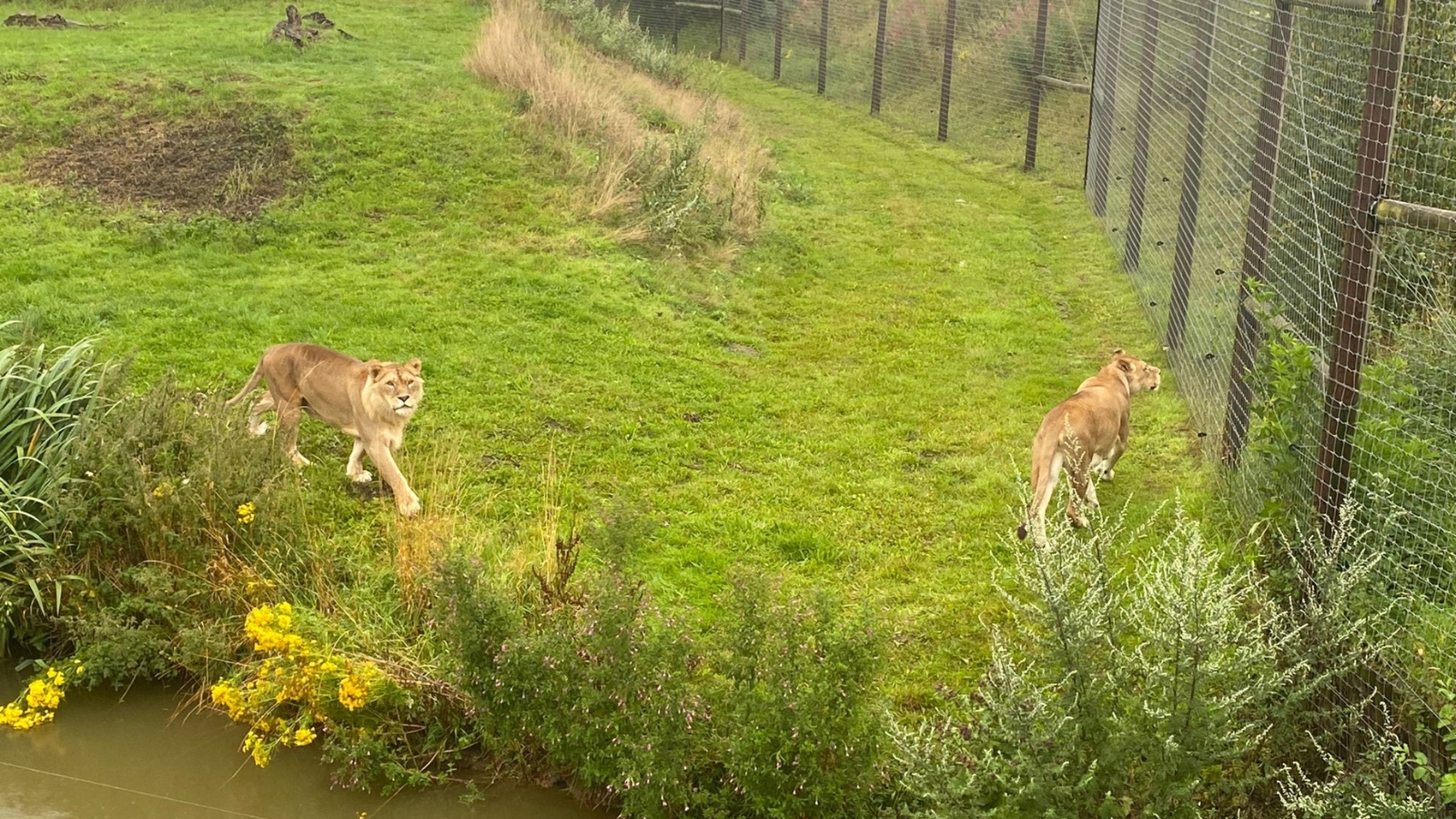 Reserved exclusively for the latter's Gold-tier members, this was a chance for entrepreneurs and business leaders to network with their peers, against the backdrop of one of our region's most acclaimed leisure attractions.
Here, they were able to build up their contact lists, strengthen existing relationships, and forge lasting connections that will help them prosper in the future.
In addition to this, they also got to tour the venue's celebrated exhibits and tuck into a delicious barbeque. Best of all, however, was the opportunity to enjoy a behind-the-scenes animal experience that was equal parts thrilling and educational.
More specifically, guests were invited to take a peek behind the curtain and watch an exclusive lion feeding; learning all about the diets and feeding habits of these magnificent predators (courtesy of an expert ranger). Getting to see the big cats up close — and more active than usual —was certainly a memorable way to cap off the event and proved to be a real highlight for attendees.
Speaking of which, Doncaster Chamber regularly puts on engaging networking sessions of this calibre. Designed with the express goal of connecting up local businesses — and simultaneously showing them all of the exciting things that can be found right on their doorsteps — these events are a core part of the membership offer.
However, the Yorkshire Wildlife Park visit was specifically reserved for those who have a "Gold" package with the Chamber.
For context, when joining the Chamber, businesses can sign up to either a Bronze, Silver or Gold membership, and this will affect the benefits that they are subsequently entitled to. For instance, while everybody gets access to certain services (including things like tax, legal, and HR advice), those at the higher premium levels will also get special discounts, complimentary tickets to major events, and some enticing exclusives as well.
The Gold Members Club events are good examples of the latter, as they give relevant businesses an opportunity to network with one another in particularly dynamic settings. For instance, while this month saw Gold members gather at the Yorkshire Wildlife Park for the Lion Feeding, earlier this year they were also invited to a day at Doncaster Racecourse.
Speaking about this, Jade Dyer, Business Director at Doncaster Chamber, said: "We are always striving to give our members, irrespective of their package, the best possible value for money. Among other things, we offer comprehensive business support, specialist services, access to a broader network of peers, a greater platform to make their voice heard and, of course, engaging events.
"Case in point: yesterday's visit to Yorkshire Wildlife Park was a resounding success that gave our members an opportunity to meet with like-minded professionals and really experience everything that this local tourist attraction has to offer. I'd therefore like to thank everyone who came along to make it such an enjoyable event, as well as to the Wildlife Park itself for hosting us."
Having attended the event, Tony Houlihan from TwentyFour IT Services enthused: "It was a great event that mixed business and pleasure, it was good for both adults and the children who attended and having the opportunity to connect with businesses and people while socialising at a networking event like this makes it easier to start those conversations."
As the name suggests, Gold Members Club events are just for Gold Members and Patrons of Doncaster Chamber. To find out more about Chamber membership and the other benefits of choosing a Gold package, click here.
Did you know? Members can submit their own news and events to be posted on our website. Log in to get started