Doncaster Chamber Recognised For Strong Commitment to Armed Forces Community, Achieving Prestigious ERS Silver Status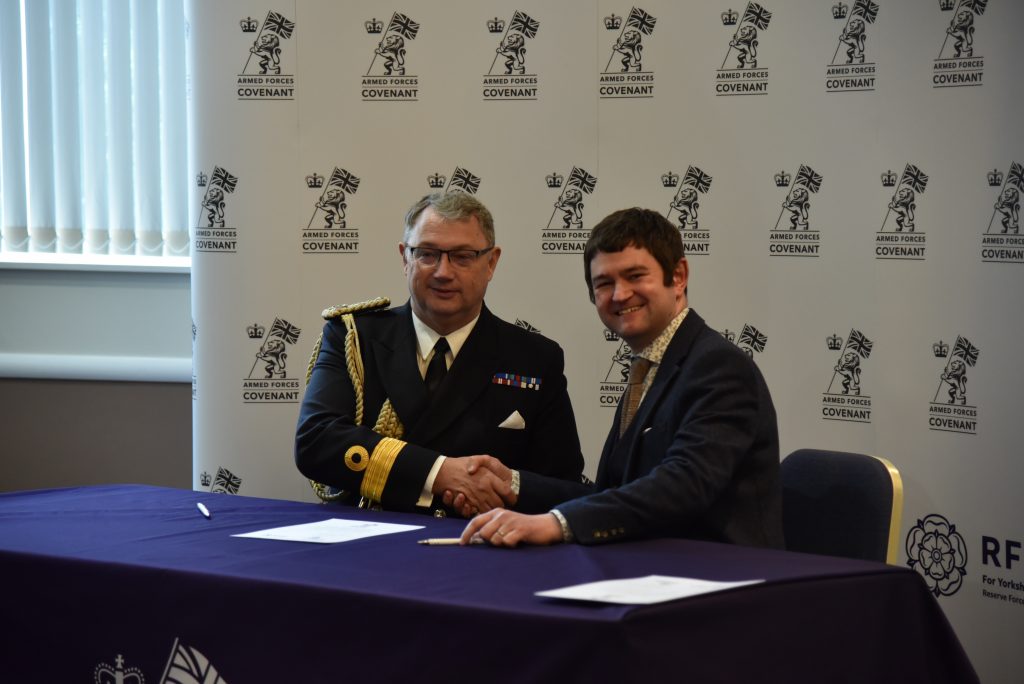 Doncaster Chamber has been recognised for its strong commitment to the armed forces community, after achieving Silver Status in a national Employer Recognition Scheme (ERS).
For context, the Ministry of Defence launched this ERS back in 2014, with the goal of inspiring UK employers to better support their staff who are, or have previously been, in the military. It is also a requirement that participants have signed the Armed Forces Covenant (ARC) and subsequently aligned their values with it.
The scheme consists of three tiers — bronze, silver and gold — each of which represents a different pledge and asks progressively more of the organisations involved. As just one example, those with Bronze status must be open to employing reservists, veterans, cadet instructors or military spouses. Meanwhile, the criteria for getting a Silver Award entails being far more proactive when it comes to accommodating service personnel during the recruitment process.
Until recently, Doncaster Chamber had been certified at a bronze level in the Defence ERS, but has now been promoted to Silver status. The heartening news was announced earlier today by The Reserve Forces and Cadets Association for Yorkshire and the Humber (RFCA YH) who, this year, are celebrating a record-breaking 32 first-time recipients of the Silver Award in our region.
Dan Fell, Chief Exec at Doncaster Chamber, said: "This was always an important goal for us, as we truly appreciate the contributions and sacrifices that our armed forces make each and every day. We are deeply committed to honouring our pledge here and want to be seen as an employer that is accommodating and friendly to veterans and reservists. That we have managed to attain this distinction during Armed Forces Week is particularly humbling.
"However, it is crucial to us that we not only talk about this, but that we actually put steps in place to really support military personnel who work, or want to work, at the Chamber. With that said, a lot of effort went into applying for this prestigious Silver Award and we are still not done. Indeed, we will strive to continue improving and hope to achieve Gold status in the very near future."
To transition from Bronze level to Silver in the Defence ERS, Doncaster Chamber implemented a number of changes. Over the past year, the organisation has begun using supported recruitment services for the armed forces, been actively involved in promoting Armed Forces Day, and has also designated an armed forces champion.
On a related note, Doncaster Chamber will be facilitating a roundtable session in September, about the armed Forces community and how they can be better supported in the world of business. Here, attendees will be able to explore the importance of helping veterans transition into civilian life, the benefits of doing so, and what it ultimately means to be an armed forces friendly employer.
The roundtable will be held on the 28th of September and you can book your place via the link below.
Did you know? Members can submit their own news and events to be posted on our website. Log in to get started