Chief Exec of Doncaster Chamber To Discuss the Future of Skills in South Yorkshire at This Week's Northern Research Group Conference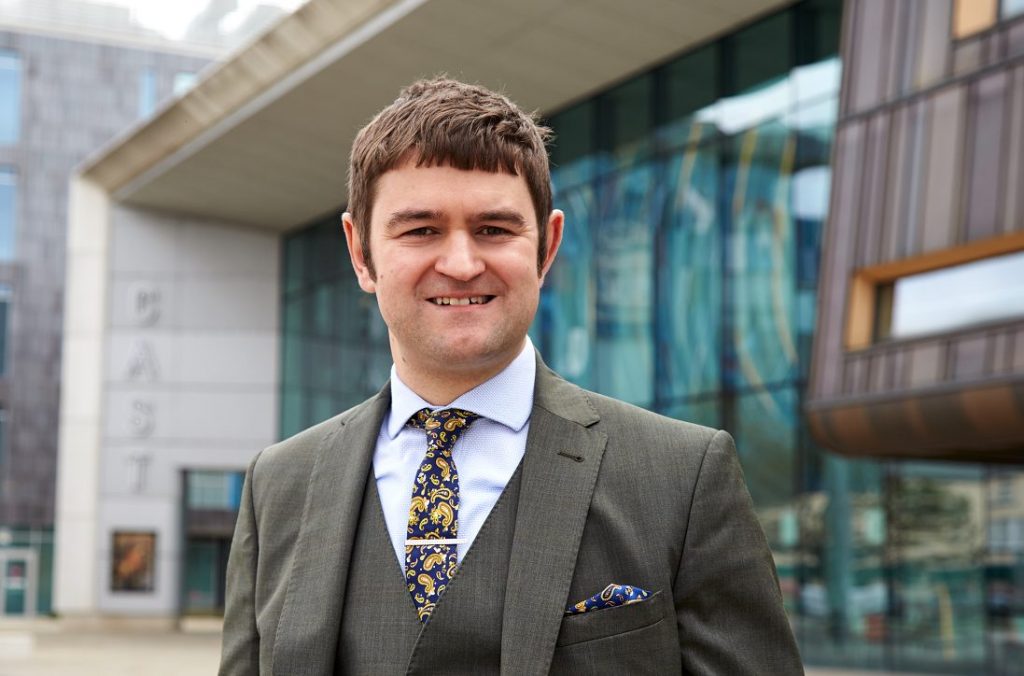 The Chief Executive of Doncaster Chamber is set to join a panel discussion on the topic of skills this week, at a major event that will see Government Ministers, Members of Parliament and influential business leaders all gathering for an in-depth conversation about the future of the North.    
For the second year in a row, the Northern Research Group (NRG) will be hosting its conference right here in Doncaster, at the city's famous racecourse venue. Participants will get to join a series of debates about the issues that matter most to our region and will, in turn, help produce a manifesto that recommends brand-new policies for driving growth.
Founded in 2020 — by a cluster of (then recently-elected) conservative MPs — the NRG lobbies for the interests of constituencies in the North, strives to ensure that local people's voices are heard on a national stage, and campaigns for increased investment from the government. Overall, their remit is to push for levelling up in areas like South Yorkshire and to try and tackle regional inequalities.
The group's annual conference, which launched last year, is used as a forum for sharing insights and generating ideas that will ultimately contribute towards this goal. For the 2023 event, many of the confirmed delegates are high-profile speakers from the government, such as the Under-Secretary of State for Levelling Up, Dehenna Davison MP, and former Chancellor of the Exchequer, George Osborne.
Here to join this eminent company, there will also be representation from the private sector, including the Chief Executive of Doncaster Chamber, Dan Fell.
A number of breakout sessions are scheduled for the day — with the subjects of these ranging from Devolution to Infrastructure, the Environment and Innovation —  but Dan will specifically be sitting on the panel about Post-16 Skills. Bringing his well-informed perspective (as a representative of the local business community), he will outline the obstacles that South Yorkshire firms are currently facing when it comes to recruiting and retaining talent but will also inject more optimism into the debate.
Speaking about this ahead of the conference, Dan Fell said: "We constantly hear from businesses about what they deem to be their greatest challenges and, across all different sectors, no single issue rears its head more often than that of skills.
"Many local employers are finding it difficult to fill their outstanding vacancies and to attract the talent they need in order to grow, innovate and thrive. Meanwhile, a lot of South Yorkshire's residents are simply not equipped with the skills they need to make themselves viable candidates for the best jobs available in the region.
"While this is certainly a problem that we —   as a voice for business —   want to get on top of, there is a danger that we get too dispirited here and overlook all of the amazing programmes, institutions, and education providers in our region that are already delivering excellent skills activities. Indeed, the situation is not as bleak as we sometimes imagine it to be, and there are a lot of great things happening right on our doorstep in South Yorkshire.
"For example, we have the Advanced Manufacturing Research Centre (AMRC). A world-class partnership between the University of Sheffield and various heavyweight companies — like Rolls Royce, Boeing and McLaren — this institution is creating plenty of opportunities and opening doors for those who want to get into the manufacturing industry.
"Elsewhere, South Yorkshire is home to three brilliant University Technical Colleges (UTCs), the newest of which is over-subscribed twofold, owing to high demand for its excellent provision and well-established employer relationships. Not to mention, the rest of our region's further education colleges are ranked Ofsted good or better as well.
"In addition to boasting these exemplary providers, South Yorkshire has also negotiated an Adult Education Budget that — when coupled with our upcoming Local Skills Improvement Plan — will enable more agile and innovative skills commissioning.
"In short, although it cannot be ignored that there are major skills-related challenges, both here and across the UK in general, we have some great practice and innovative solutions in South Yorkshire that should be acknowledged.
"I am greatly looking forward to highlighting these at the Northern Research Group conference, to discussing how they can be built upon and replicated elsewhere, and to injecting a little more positivity into the skills debate."
The NRG Conference will take place on Friday the 9th of June at Doncaster Racecourse.
Did you know? Members can submit their own news and events to be posted on our website. Log in to get started