Doncaster Chamber Launches New Quarterly Magazine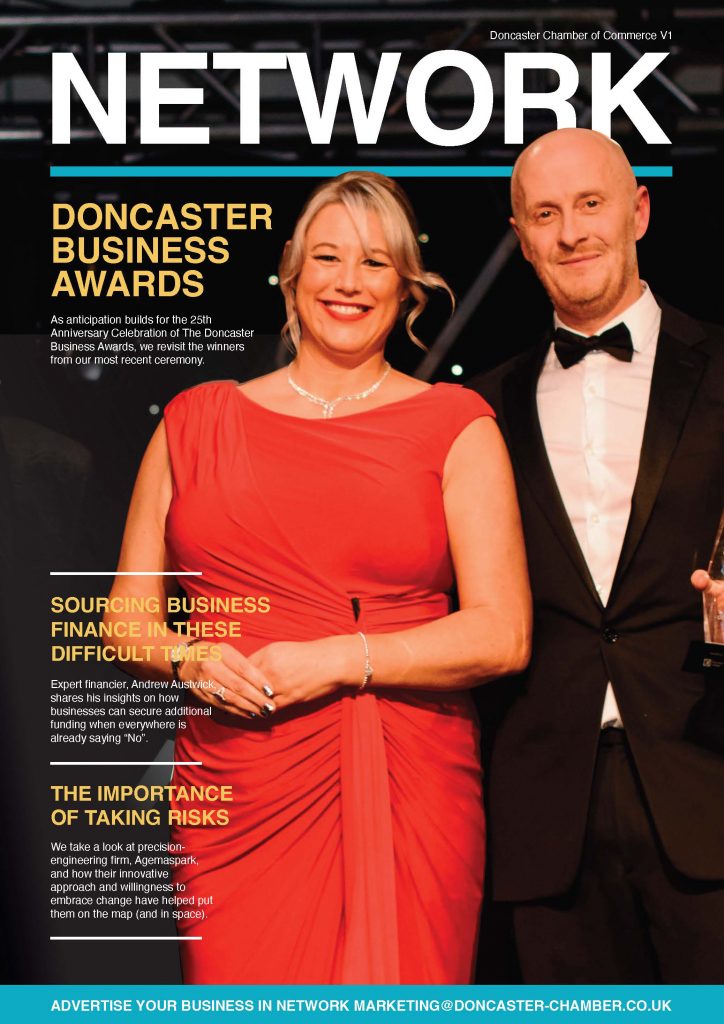 After months of quietly working away behind the scenes, we are thrilled to finally debut the first-ever issue of our new magazine!
Released on a quarterly basis, Network offers an incisive look at the Doncaster business community and the timely debates that we know are relevant to our members. From probing features and insightful interviews to detailed company profiles, this is far more extensive than our weekly newsletter and really allows us to explore the issues of the day in much greater depth.
For our inaugural edition, we spoke to Andrew Austwick, Managing Director of Finance for Enterprise, about the current economic climate and how businesses can increase their chances of getting a loan approved. Offering his expert advice on the subject and breaking down the various obstacles that you might encounter when trying to source funding, it's a must-read for anyone who is trying to navigate these challenging times.
We also picked the brains of Paul Stockhill, Founder of precision-engineering company Agemaspark, for a chat about technological innovation and the importance of embracing (instead of resisting) change. Having collaborated with Boeing, Rolls Royce, and NASA — even putting some parts in space — the accomplished businessman has a lot of impressive achievements under his belt, so you'll definitely want to hear what he has to say.
Finally, as we start gearing up for the 25th anniversary of the Doncaster Business Awards, we thought it would be a good opportunity to catch up with our winners from last year. As the main cover story for this 1st issue of Network, the roundup is a fantastic source of inspiration if you're thinking about putting yourself forward for the 2023 ceremony. Make sure to have a look to find out what made our latest winners stand out from the crowd and what taking home one of the prestigious trophies ultimately meant to them.
From here on out, you can expect a new edition of Network to land every three months with its finger on the pulse and totally original content.
There is also a chance to advertise in the magazine by taking out either half a page or a full page. More information about this, as well as a link to the 1st issue, can be found via the link below.
Did you know? Members can submit their own news and events to be posted on our website. Log in to get started