Doncaster Businesses Discover How They Can Provide Internships to People With Special Educational Needs at Trailblazing Event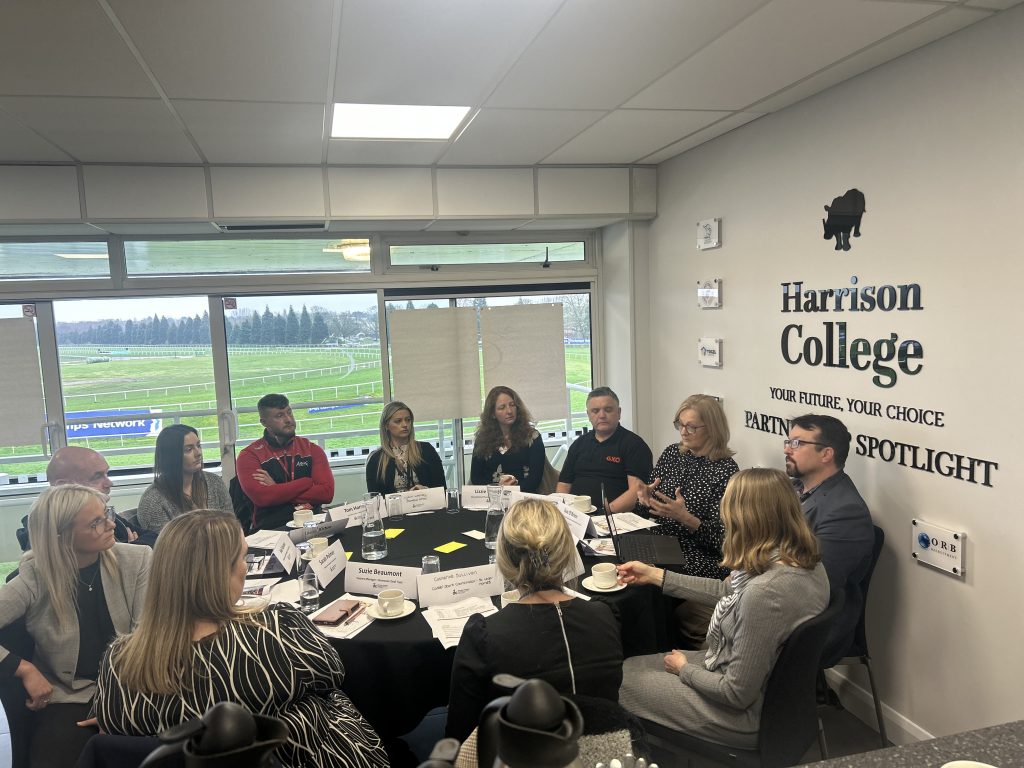 Doncaster businesses recently came together for a trailblazing event — jointly delivered by the local Chamber of Commerce and the Council — to explore how they can be supported in providing internships to people with Special Educational Needs (SEN)
Attended by the likes of St Leger Homes, Active Fusion, VolkerRail and Polypipe Building Products, the first-ever Doncaster SEN Employer Forum took place on Friday the 31st March. Here, these socially-conscious firms were talked through the benefits of having a diverse and inclusive workforce, while also receiving information on the various mechanisms that are in place to help them take on young people with SEN.
In the UK, only 4.8% of people with learning disabilities (that are known to their respective local authorities) are employed, leaving the rest at a real disadvantage. After all, having a job can instil confidence, teach important life skills, develop one's independence, open up doors for the future, and give a proper sense of belonging. 
To better understand why the SEN community is so underrepresented when it comes to employment — and how this issue can be rectified through supported internship programmes — Doncaster Chamber (alongside the council) convened a forum with local firms.
Taking the form of a roundtable discussion, the session covered a lot of ground. Among other things, there were insightful conversations about the barriers that some businesses face when it comes to offering internships, the support that is available locally to help them overcome these, and the benefits of recruiting SEN talent. 
Reflecting on the event, Councillor Lani-Mae Ball, Cabinet Member for Education, Skills and Young People, said: "I want everyone in Doncaster to have the opportunity of a fulfilling career to support them and their families.  Being in meaningful employment has a huge impact on health and wellbeing, but people with learning disabilities are significantly less likely to be employed than the general population. This is true in Doncaster and nationally, and it is something we are committed to changing.
"The SEN Employability and Supported Internships Forum will play a key role in helping Doncaster employers see the benefits of employing people with learning disabilities, such as autism, supporting them in recruiting more inclusively and linking employers with schools to help get young people ready for the workforce."
On that last note, education providers were on hand at the event to speak about the various programmes they deliver (featuring representation from Sheffield Hallam University, Nexus Multi Academy Trust, Harrison College and the transition-to-work scheme DFN Project Search). Meanwhile, clothing-retailer Next also came along to share the success story of one of their own SEN interns and explained how they were able to thrive with the appropriate level of support. 
Speaking about Doncaster Chamber's involvement with this, Jade Dyer, Business Director, said: "We are proud to be part of this important conversation, which is facilitating a much-needed cultural shift.
"As a Chamber, we recognise that having a diverse and inclusive workforce is, and indeed should be, a priority for many employers. Not only is it a moral good, but it also brings many benefits to the businesses themselves. That's why we want to help them realise their goal, by highlighting the support that is out there for them, getting the right people together in the room and sharing best practice whenever possible."
Businesses came away from the SEN Employer Forum inspired, equipped with new knowledge and ready to make a difference. Indeed, over 95% of delegates here reported that they would be likely to attend a follow-up session in the future.
On that note, this was not a one-off event and will instead be an ongoing forum for businesses who want to share their insights and learn more about SEN internships. The next scheduled meeting will take place at Flourish Enterprises on Friday the 23rd June. Those interested in attending can book their place by emailing events@doncaster-chamber.co.uk.
Did you know? Members can submit their own news and events to be posted on our website. Log in to get started