Doncaster Business Awards To Begin 25th Anniversary Celebrations and Open Entries at Upcoming Launch Party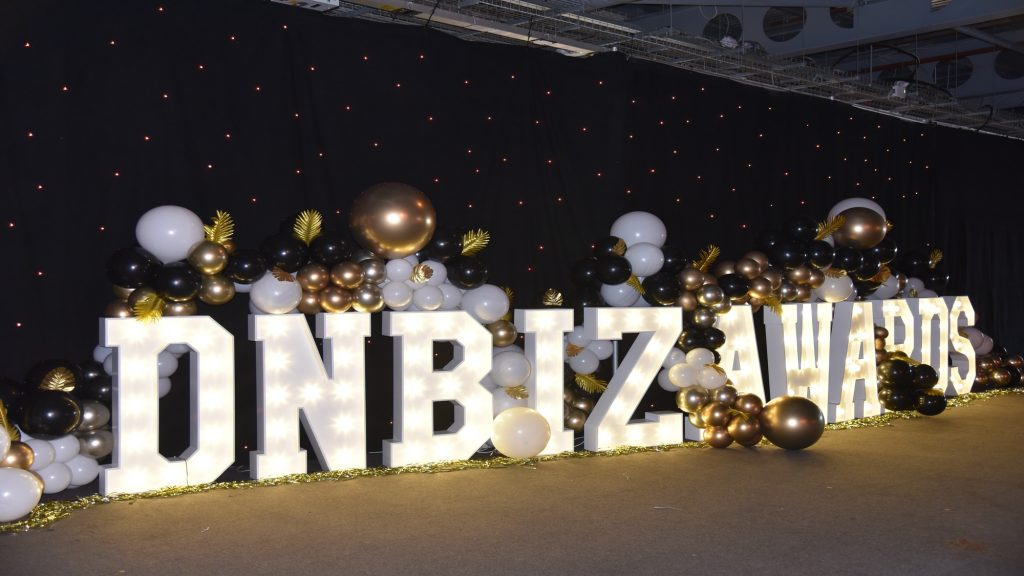 Preparations are already underway for this year's Doncaster Business Awards, with 2023 marking a landmark anniversary for the event.
Organised by the local Chamber of Commerce, this annual ceremony shines a spotlight on our borough's most impressive firms and enterprising individuals. Year after year, it proves to be one of the glitziest occasions in the calendar and is reliably attended by over 900 people; all of whom come together for a night of live entertainment, delicious food and triumphant celebration.
For those who are eager to discover what's in store for 2023, the journey to the next Business Awards will soon begin in earnest. Scheduled to take place in just a couple of months' time (on Friday the 23rd of June), a Launch Party will officially kick off our nomination process for this year.
Any firms that are hoping to put themselves forward for the 2023 ceremony will want to reserve a place here, as it will give them a competitive edge and break down all that they need to know ahead of entries opening. Not to mention, it should also prove to be a highly enjoyable evening in its own right, with canapés, drinks, an ensemble of violinists and a charity raffle.
While the launch party would be exciting enough in any other year, this iteration is shaping up to be a very special one. After all, the 2023 Business Awards marks a significant milestone.
Indeed, the ceremony has now been going strong for 25 consecutive years (even persevering in a virtual form when COVID-19 made it impossible to stage in-person gatherings). To commemorate this silver anniversary, 2023's event will pay tribute to the history of the awards, featuring a nostalgic look back at previous winners and a stirring reflection on how far things have come for Doncaster.
It is also shaping up to be our biggest and best awards yet, as the total number of categories has been increased to 17. This means that — alongside the usual accolades for inspiring apprentices, fledgling start-ups, compassionate charities, thriving smaller firms and major companies — there will be some brand new trophies up for grabs this year.
More information about all of this will be unveiled at the upcoming launch party, where Chamber staff will be on hand to walk attendees through the entire application process (from submitting their initial nomination right through to judging) and to answer any burning questions. There will also be an opportunity to download the relevant entry forms and to hear from past winners about how claiming one of these coveted trophies ended up catapulting them to even greater success.
Speaking about the Launch Party, Jade Dyer, Business Director for Doncaster Chamber, enthused: "One of our most prestigious events, the awards never fail to inspire. It's always rousing to see what our local business community is capable of — as we showcase their biggest achievements over the last twelve months — and we are blown away each and every year by the fantastic response.
"2023 ought to be particularly memorable, as we celebrate the 25th anniversary of the ceremony and shine a spotlight on more businesses than ever before, thanks to our refreshed category list.
"With that said, I encourage any firm that wants to enter this year to consider attending our launch party, as it really is the best way to get into the competitive spirit. It's where the awards officially begin and it marks the start of an incredibly exciting journey."
In addition to all of this, the launch party will also feature a charity raffle. For context, it is a tradition for the President of Doncaster Chamber to personally select which organisations will benefit from any fundraising activities related to the Business Awards. This time around, Andy Morley has identified Harrison College and Doncaster Housing for Young People as his worthy causes.
Speaking about this, he said: "Both of these organisations do incredible work for young people. Having carved out a niche for itself, Harrison College is the only education provider in our city to focus on securing internships, employment and work skills for post-16s with special needs. In this sense, they are truly a one-of-a-kind institution.
"Meanwhile, Doncaster Housing for Young People helps those who are at the greatest risk of homelessness to overcome their disadvantages and look forward to brighter futures. Helping individuals find places to live, providing budgeting advice, and offering wellbeing safe spaces, the work they do is invaluable and it's an honour to support them through the Business Awards."
While the launch party is being held in June, the actual Business Awards ceremony itself is scheduled for Thursday the 7th of December. The University of Sheffield, Orb Recruitment, DN Colleges Group, SYNETIQ, Keepmoat Homes and Carlton Forest Group have already signed up as category sponsors, while The Yorkshire Wildlife Park is the event's headline sponsor.
There are still sponsorship opportunities left available, however. Details about these, and how to express an interest, can be found on the Doncaster Chamber website.
Did you know? Members can submit their own news and events to be posted on our website. Log in to get started