After Doncaster Misses Out on Levelling Up Funding, Local Chamber Calls on Government To Choose City As the Home of Great British Rail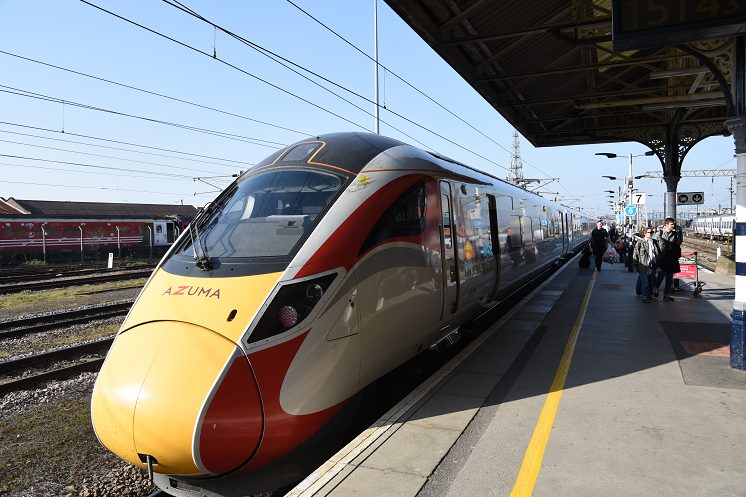 Doncaster Chamber is again urging the government to evidence its commitment to levelling up South Yorkshire and to let us help them deliver on this flagship policy, by choosing our region as the new home of Great British Rail (GBR).
On Wednesday 18th January, the second round of levelling up funding was announced and, out of a total of 535 submitted bids, just over a fifth were successful. While some more affluent parts of the country are set to benefit from the investment —which will be used to support various transport, culture, and regeneration projects — South Yorkshire was conspicuously underrepresented.
In terms of what our area is getting, £10.2 million is being awarded to Barnsley to help revitalise the town centre. However, the respective bids for levelling up both Doncaster North and Edlington were rejected, and the rest of £2.1 billion worth of phase 2 funding is being distributed elsewhere.
Reflecting on this, Dan Fell, Chief Executive of Doncaster Chamber, said: "It is, of course, regrettable that our bids have been turned down, while other areas in the UK are poised to benefit from more funding. Still, we remain staunch advocates of the government's levelling up project and are optimistic that we can help them fulfil their goals in this vital area.
"On that note, the winner of last year's GBR HQ competition has yet to be revealed and Doncaster remains a top contender. If we were to be selected, then I can assure the government that they would find Team South Yorkshire to be highly cooperative and supportive partners."
For context, Great British Rail is a state-owned body (planned to launch at some point in the near future) that will soon be overseeing our nation's rail industry. Its remit will include setting train fares, coordinating timetables, contracting passenger services, and collecting revenue.
As part of its levelling up agenda, the government has mandated that GBR's base of operations must be situated outside of London, as playing host to this public body will inevitably bring economic gains to the town or city in question. Indeed, the chosen place will see increased footfall, the creation of new skilled jobs, and further inward investment, among other things.
To decide where GBR should be based once it is up-and-running, a competitive bidding process was opened in early 2022, with 42 localities putting themselves forward as potential candidates. From that pool, a shortlist was then whittled down to just six finalists.
Doncaster is one of those contenders — alongside Birmingham, Derby, Crewe, Newcastle and York. If it is selected, then it will be a huge boon not only for the city itself, but also for the wider region and for the government, the latter of whom will find excellent partners in South Yorkshire eager to help them deliver on their levelling up policy. In short, it is a win-win for all parties concerned.
Elaborating on this, Dan Fell continued: "Naming Doncaster as the home of GBR would send a clear message to the people of South Yorkshire that our leaders have their interests at heart. The benefits would be felt across the region, creating wealth and new opportunities.
"To clarify though, we are not looking for a handout or a conciliation prize for missing out on the levelling up funding. On the contrary, Doncaster should win this competition because we are the most logical choice and will be able to help the government meet its goals.
"Nowhere else can lay claim to having such a storied railway heritage, with ours dating back well over a century. The iconic Flying Scotsman and Mallard locomotives were built right here in Doncaster, and we continue to have strong ties with that sector to this day, as industry heavyweights like Unipart Group and Hird Rail are based here.
"Likewise, the next generation of talent is already being trained right on our very doorstep. GBR belongs where the future engineers are currently honing their skills, and we have specialist education providers — such as the National College for Advanced Transport and Infrastructure (NCATI) and Doncaster UTC — who have tailored their curriculum specifically around rail.
"We also meet the government's criteria of being well-connected to the rest of the country. After all, we are ideally situated on the East Coast Mainline and are only a 70-minute journey from London by train.
"Not to mention, if the GBR HQ does come to Doncaster, we will have plenty to offer its staff as well. Should they need to relocate, they will find quality and affordable housing here, alongside green spaces, a thriving cultural sector and celebrated leisure attractions, including the Yorkshire Wildlife Park and St Leger Racecourse.
"With all that in mind, we are once again calling on the government to recognise Doncaster, and by extension South Yorkshire, as the clear right choice for the GBR HQ. Not because we need the economic boost but because we truly deserve it."
For more information on why Doncaster should win, you can read the city's HQ bid in full here.
Did you know? Members can submit their own news and events to be posted on our website. Log in to get started