South Yorkshire Chambers Call for More Stability and Pro-Business Ambition in Government Policy After 'Challenging' Autumn Statement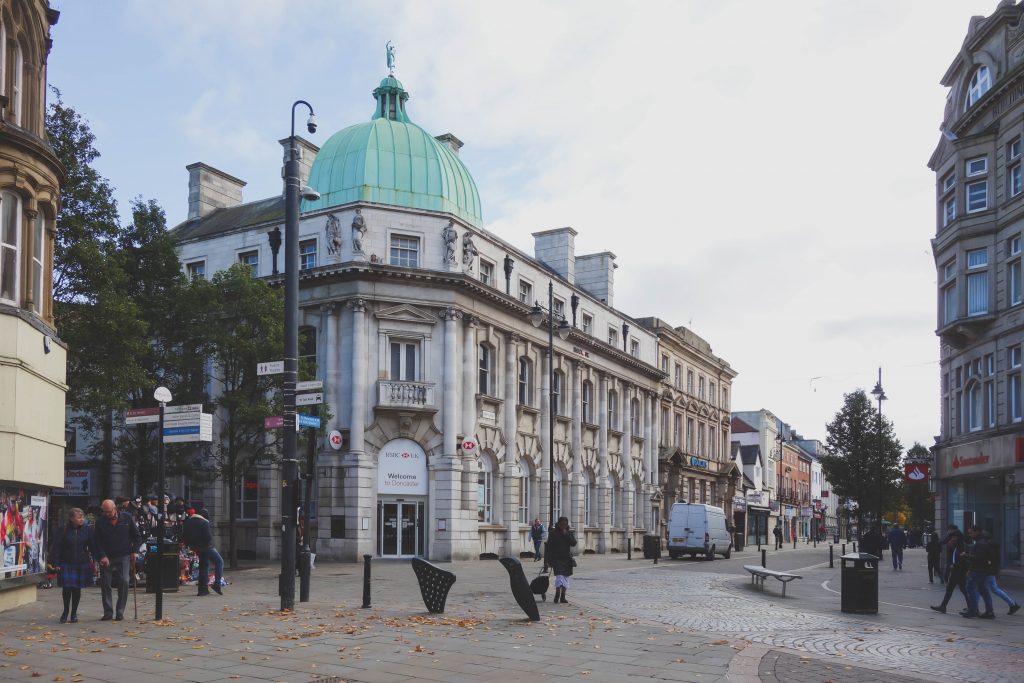 Responding to the Chancellor's Autumn Statement, the CEOs of Barnsley & Rotherham, Doncaster and Sheffield Chambers of Commerce said in a joint statement:
"Given the context, this was always going to be a challenging set of policy announcements for South Yorkshire's business community, and so it has proved. It's a measure of the instability facing us that this is the government's third major financial statement this year. Both the Spring Statement and 'Mini Budget' introduced new tax and spending initiatives that were reversed just months later. Some, like the changes to Corporation Tax and National Insurance, are now formally re-reversed. For the businesses we represent, the basic test of the Autumn Statement must be whether it provides a sound, stable basis for businesses to plan and invest that replaces the chaos of recent times. Announcing a big fiscal squeeze when the OBR believes the country to be entering recession does not bode well.
"Businesses understand the need to restore the UK's fiscal credibility - it directly affects their cost of finance. But the balance of measures should have been more pro-business. Raising the headline rates of Corporation Tax to above the EU and global averages and increasing the effective rates of Dividend Tax will combine to make the UK a less hospitable environment for risk-taking and enterprise. The corresponding increases to income tax from freezing thresholds during a period of high inflation will hit consumer-facing businesses.
"While the outcome for infrastructure spending is not as bleak as some had predicted, freezing the country's cash budget for new projects means fewer will be delivered in future. This might be the easiest decision to make politically, but economically for South Yorkshire it could be disastrous: we know from experience that northern England is often the first to lose out. Investing in infrastructure alongside skills for the future is necessary to every plan and strategy for growing our region's economy.
"Beyond the numbers, we need to see change in the way that the UK government does business with places. Scrapping investment zones, after South Yorkshire and other regions were asked at short notice to prepare bids just weeks ago reinforces the need for more stability in government policy and more localised decision-making."
Doncaster Chamber CEO Dan Fell said: "It would have been naive to expect an influx of good news from this statement in the current circumstances. It had to focus on rehabilitating the UK's economic credibility and there are some encouraging signs in this direction. But it is important that we still prioritise growth and it doesn't feel like enough is being done here to reassure businesses that government has their best interests at heart.
"There is a great deal of uncertainty about the country's infrastructure schemes, with a glaring lack of detail on the plans for GBR and new hospital builds.  And we urgently need the government to tackle our ongoing skills shortage by introducing, big-ticket reforms. Specifically, we are reiterating our call for the tax system to better reward business investment in workforce development. A progressive policy like a new, dedicated relief, would go a long way towards improving things in the future."
Sheffield Chamber CEO Louisa Harrison-Walker added: "It was good to hear that 'levelling up' remains a priority, and among infrastructure schemes, Northern Powerhouse Rail is still live. But we've heard little that addresses how energy costs are going to affect businesses once the current support schemes end, or about how businesses are going to repay their Covid-19 emergency loans. There's lots of important details missing."
Barnsley and Rotherham Chamber CEO Andrew Denniff said: "Given the political and financial chaos of the past few months, the biggest challenge for the Chancellor was to restore some credibility and much needed stability to deal with the overriding threats of double-figure inflation, crippling energy and supply chain costs.  Not just for business but for the country as a whole.
"Whether the 'eye-watering' proposals that have been tabled will work, only time will tell, but at least the first steps have been taken. Businesses, I believe, remain to be convinced but at least the roller coaster ride appears to be over, and some semblance of order has been restored. There will be no quick fix, and whilst many will be able to plan ahead with some reasonable optimism there are still a lot of businesses simply trying to hold on and make it through the winter."
Did you know? Members can submit their own news and events to be posted on our website. Log in to get started