Doncaster Chamber Calls For Increased Support to Help Businesses Meet Net-Zero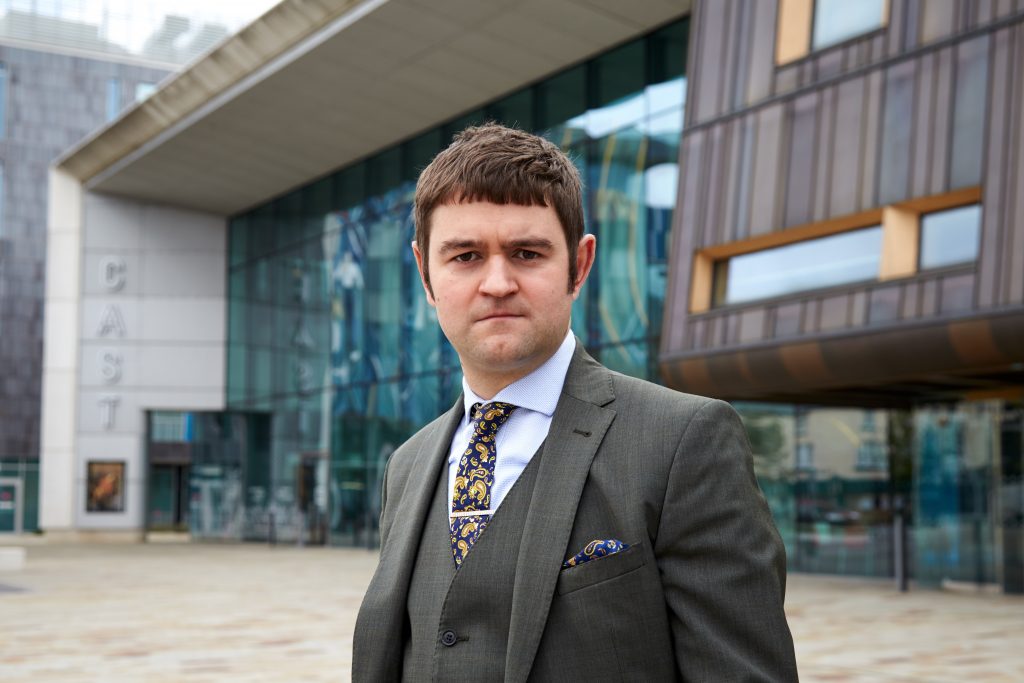 Doncaster Chamber is calling for increased support to help businesses fulfil their net-zero ambitions. 
Speaking at the Yorkshire Post Climate Change Summit in Leeds and coinciding with COP27, Dan Fell, Chief Executive of the Chamber, argued that there is no shortage of goodwill from employers in the region when it comes to the environment and that many local firms are staunchly committed to decarbonising. The problem, he maintained, is that these well-intentioned businesses are not getting the help that they sorely need to help them on their journey towards net zero.
Taking place on the 15th November, the Climate Change Summit (now in its sophomore year) brought together politicians, business leaders and academics. Here, these experts joined various panels to debate the most pressing issues of the day and to field questions from an engaged audience.
Over the course of a day, the conference stimulated thoughtful discussion on a range of topics. Attendees identified some major challenges that Yorkshire — as well the rest of the UK — is currently facing in regards to the climate crisis and shared ideas for how these can promptly be tackled.
On behalf of our local business community, Dan Fell spoke here about the widely-felt desire to achieve carbon neutrality in the near future, and the various obstacles that are inhibiting such progress.
Reiterating his key points after the conference, Dan said: "I have an entrenched, unshakable faith in the business community and truly believe that it can be a force for positive change. Far from just self-serving enterprises, the vast majority of the firms that I engage with via the Chamber network yearn to do real good in Doncaster and beyond.
"They want to create wealth, give people lasting and rewarding careers, localise supply chains, and they want to invest back into our community. I am constantly taken aback by this social conscience, and it's why I am so honoured to represent our amazing business community at events like the Climate Change Summit.
"With that said, I know that firms in the region have grasped the importance and urgency of achieving net-zero. After all, financial growth and carbon neutrality are not even close to being mutually exclusive. On the contrary, our economy can only be constrained by a failure to act here.
"In my many conversations with business leaders, it has become abundantly clear that they understand the moral and commercial need for decarbonisation, and that they realise this will be a major issue for attracting the next generation of talent. So the will to make a change is certainly there.
"What is lacking right now is adequate support to help businesses realise their net-zero ambitions. Indeed, there is a significant mismatch between the importance we, as a country, place on the environment and how we are simultaneously depriving firms of the opportunity to make a difference.
"Ahead of the Autumn Statement, we are calling for Government to recognise this gap and – in spite of the inevitability of tax rises and spending cuts – to put green growth at the heart of its short, medium and long-term growth plans. Whether it is through direct government intervention or better and more devolved resource, there is an urgent need to invest in further support to help our small business community decarbonise."
The upcoming Local Skills Improvement Plan for South Yorkshire (currently being developed by the region's chambers of commerce) is one promising avenue for change. Through this, businesses will be able to have input in how education providers equip their future workforce with green skills.
Talking about this, Dan Fell continued: "One area where the Chamber can help today is skills. After all, we are currently hearing lots about the desire for talent and expertise in fields like green engineering, green project management and so forth.
"By being as clear as possible about their skills requirements, businesses can help us to shape an LSIP that has its finger on the pulse when it comes to environmental issues. In turn, this will impact the availability and proliferation of green skills in the long run. It's a win-win for everybody and I would strongly urge any business that is invested in decarbonisation to get involved."
Businesses who want to find out more about, or even get involved with, the development of the Local Skills Improvement Plan can email: pbarrowclifee@doncaster-chamber.co.uk.
Did you know? Members can submit their own news and events to be posted on our website. Log in to get started