South Yorkshire Chambers Ask The Government to Clarify Its Position on Saving Doncaster Sheffield Airport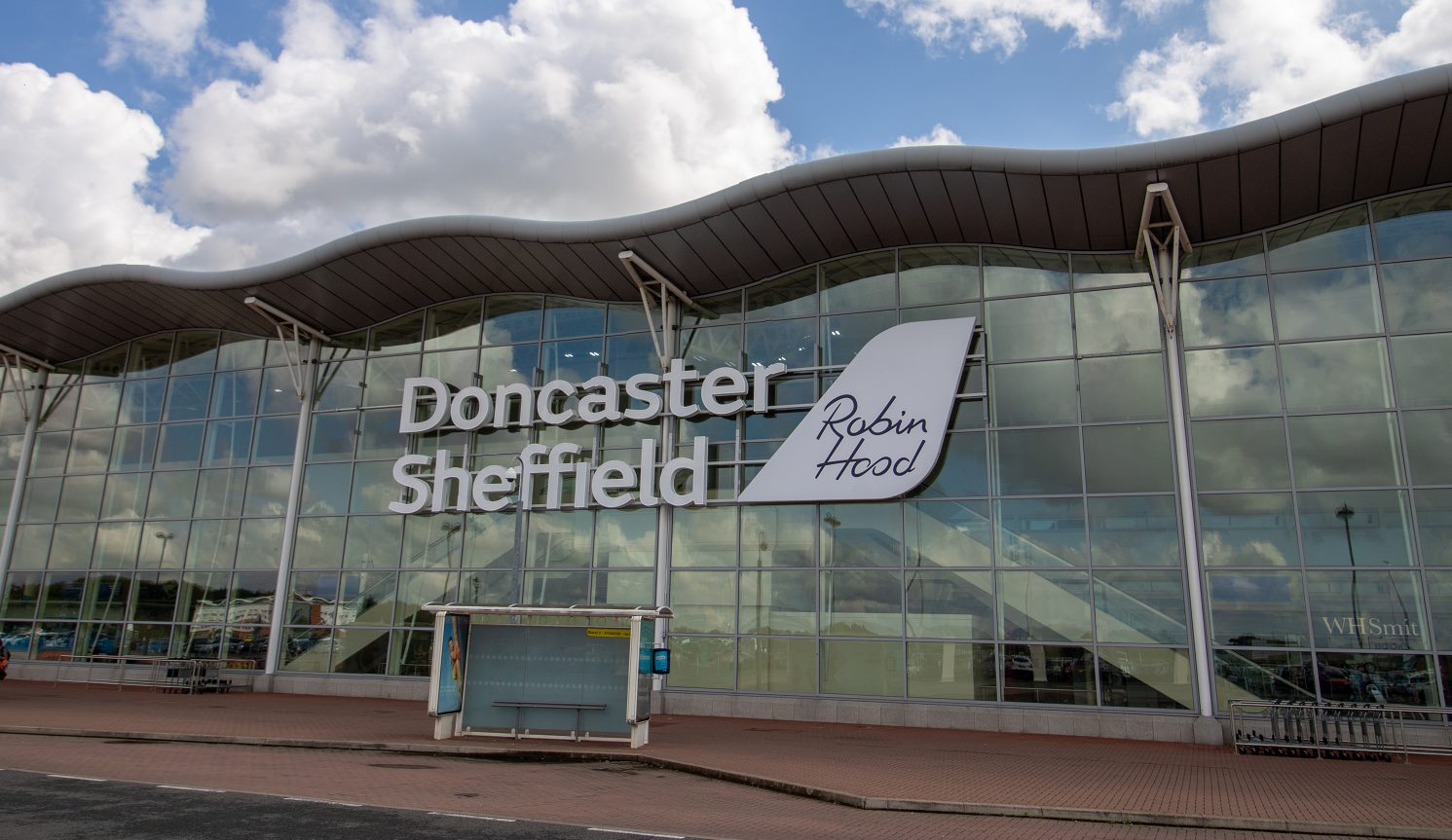 The three South Yorkshire Chambers of Commerce have written to the Secretary of State for Transport, asking for clarity on what the UK government is doing to prevent the imminent closure of Doncaster Sheffield Airport (DSA).
Today, the respective Chief Executives for Doncaster Chamber, Sheffield Chamber and Barnsley & Rotherham Chamber have jointly sent a letter to Anne-Marie Trevelyan MP. In this letter, they note that it has been several weeks since Liz Truss' first Prime Minister's Questions session, where she responded to a question from Nick Fletcher MP by pledging to support the region in protecting DSA. However, there has yet to be any clear intervention from national government and the opportunity to save our airport is dwindling fast.
Taking the urgency of this situation into account, the letter poses a series of burning questions to the Transport Secretary. Firstly, it enquires what government is doing to deliver on its promise and if the Prime Minister's offer to help protect DSA is still on the table.
Following on from another letter, that was signed by eleven South Yorkshire MPs earlier this week, the Chambers are also asking if the government is willing to use the emergency powers granted to it by the Civil Contingencies Act 2004, to prevent DSA from closing.
Finally, they also ask what more the Government thinks local partners can do at this point, after the considerable efforts that have already been made and following the assertion from the Secretary of State – in a recent interview – that the ball is solely in Doncaster Council's court.
Speaking about today's letter Louisa Harrison-Walker, CEO of Sheffield Chamber, said: "While we initially welcomed the Prime Minister's expression of support in regard to the airport, we are disappointed to see that no tangible action has been taken yet and time is quickly running out.
"The closure of DSA would have far-reaching implications, given it employs an estimated 2,700 people — all of whom are now at risk of losing their jobs — and it is also an essential resource for many other South Yorkshire businesses. If we were to lose this asset, it would come as a significant economic blow and so national government needs to play a role in supporting local partners to save DSA. Given the significance of the issue, it a reasonable expectation of our business communities to see local and national governments working together and for party political differences to be set aside."
Dan Fell, Chief Exec of Doncaster Chamber, added: "Partners across the region — including the local authority, politicians, our business community and the three South Yorkshire Chambers — have all been working tirelessly over the past 10 weeks to try and resolve this troubling situation.
"Together, these various parties have commissioned an economic impact report to show the airport's true value, negotiated at length with Peel Group, and explored alternative ownership possibilities. This culminated with a generous offer from our public sector partners to convert an existing loan into a grant that would help to cover the airport's losses for the next 12 months and find time for an amicable solution.
"With this in mind, it was dismaying to hear Anne-Marie Trevelyan imply that the ball is solely in Doncaster Council's court during her recent appearance on ITV Calendar.  If – as she asserts – there is more that local partners can be doing, it would be useful to hear the Secretary of State's specific recommendations for what she thinks our strategic partners could and should be doing.
"In addition to this, I would remind the Secretary of State that the Prime Minister offered South Yorkshire help; it is therefore reasonable for us to ask what this looks and feels like. The clock is ticking and it is incumbent upon national government to be constructive and also put forward workable solutions."
Finally, Andrew Denniff, CEO of Barnsley and Rotherham Chamber, said: "We recognise that this is a matter of utmost concern for the residents and businesses of South Yorkshire and beyond. Over the past twenty years, the airport has been an integral part of the region's growth plans and there has been significant investment in its success.
"That's why we are holding the Transport Secretary and, by extension, the government to account here. This is more than just a local issue and it needs to be treated as a top priority. Every potential avenue must be explored if we are to help protect DSA and our region's economic future."
The full letter to Anne-Marie Trevelyan MP, signed by the three South Yorkshire Chambers, is available to read here.
Did you know? Members can submit their own news and events to be posted on our website. Log in to get started