iPort Rail and Woodland Group Join Doncaster Chamber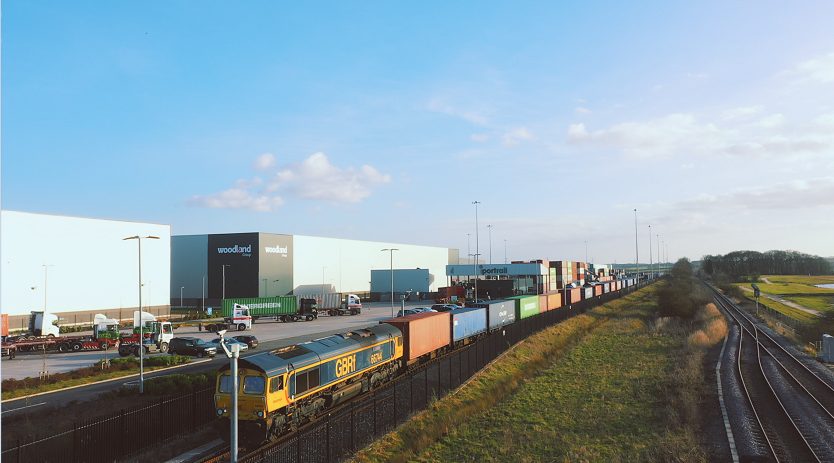 Two heavyweights in the freighting industry have joined as new members of Doncaster Chamber.
Woodland Group Doncaster and iPort Rail have each signed up for Gold-tier memberships, entitling them to the highest level benefits that are available to those in the Chamber network. This decision to join has solidified both companies' commitment to the development of local business growth and opportunities for the Doncaster community.
The two firms are leading, internationally-acclaimed players in logistics and transport. iPort Rail conducts freight services all around the country, moving 500 containers per day from its inland terminal at the iPort logistics hub near Rossington. Helping businesses import and export their goods nationally and internationally, they support cargo journeys all the way from port of entry to the warehouse door.
Meanwhile, Woodland Group now has two Doncaster facilities within iPort and boasts a very close relationship with iPort Rail as well. They joined forces to create a new rail service for Woodland clients, as part of its carbon-conscious solutions to make substantial carbon savings to their transport chains.
As one of the UK's leading independent supply chain companies, Woodland Group is recognised for creating opportunities and sustainable supply chains, with offices as far afield as New York, Hong Kong and Delhi, as well as their numerous US, UK and Ireland locations. Given the expansive scale of their operations across transport, fulfilment, warehousing and customs, as well as their digital capabilities, Woodland Group is renowned for delivering excellence and expertise to facilitate their clients' global growth.
This month, both iPort Rail and Woodland Group have decided to become Gold members at Doncaster Chamber. This means that the network now has an even bigger foothold in the transport industry and can better fight for the interests of its businesses.
Jade Dyer, Business Director, from Doncaster Chamber commented: "I am delighted to welcome these two companies into the Chamber network, as they are major economic powerhouses for the region. They bring a lot to South Yorkshire, with their state-of-the-art facilities, global operations and sterling reputations.
"We look forward to working with both iPort Rail and Woodland in the future to help connect them with other businesses, champion their achievements, address any challenges they may face, and to make their voices heard by national government.
"On that last note, it's also great to welcome these major freighting firms into the network at a time when we are lobbying for Doncaster to be the new home of Great British Railway (GBR). We hope that the government takes notice of just how many businesses in the industry have already chosen to base themselves in our city and make the logical choice to situate GBR here too".
Reflecting on why iPort Rail chose to join the Chamber, Managing Director Steve Freeman said: "For us, local connections are just as important as the national and international businesses we serve. Over the past few years we have put down strong roots in Doncaster and becoming members of the Chamber is natural next step. We're looking forward to working closely with more businesses in the area over the weeks and months ahead."
Luke Fermor, Woodland Group's Head of Fulfilment, added: "As a business with offices all over the world, getting involved with local initiatives and taking an active part in local growth and development of opportunities are a key part of our Woodland DNA and purpose. We are excited to be joining the Doncaster Chamber network now, allowing us to further strengthen our relationships with other firms in the region and to get involved with important conversations about Doncaster's future."
Residents can support Doncaster's GBR HQ bid by voting for the city in the public ballot. Meanwhile, To find out more about the benefits of a Doncaster Chamber membership, visit our website.
Did you know? Members can submit their own news and events to be posted on our website. Log in to get started