Doncaster Engineering Firm Wins Prestigious National Award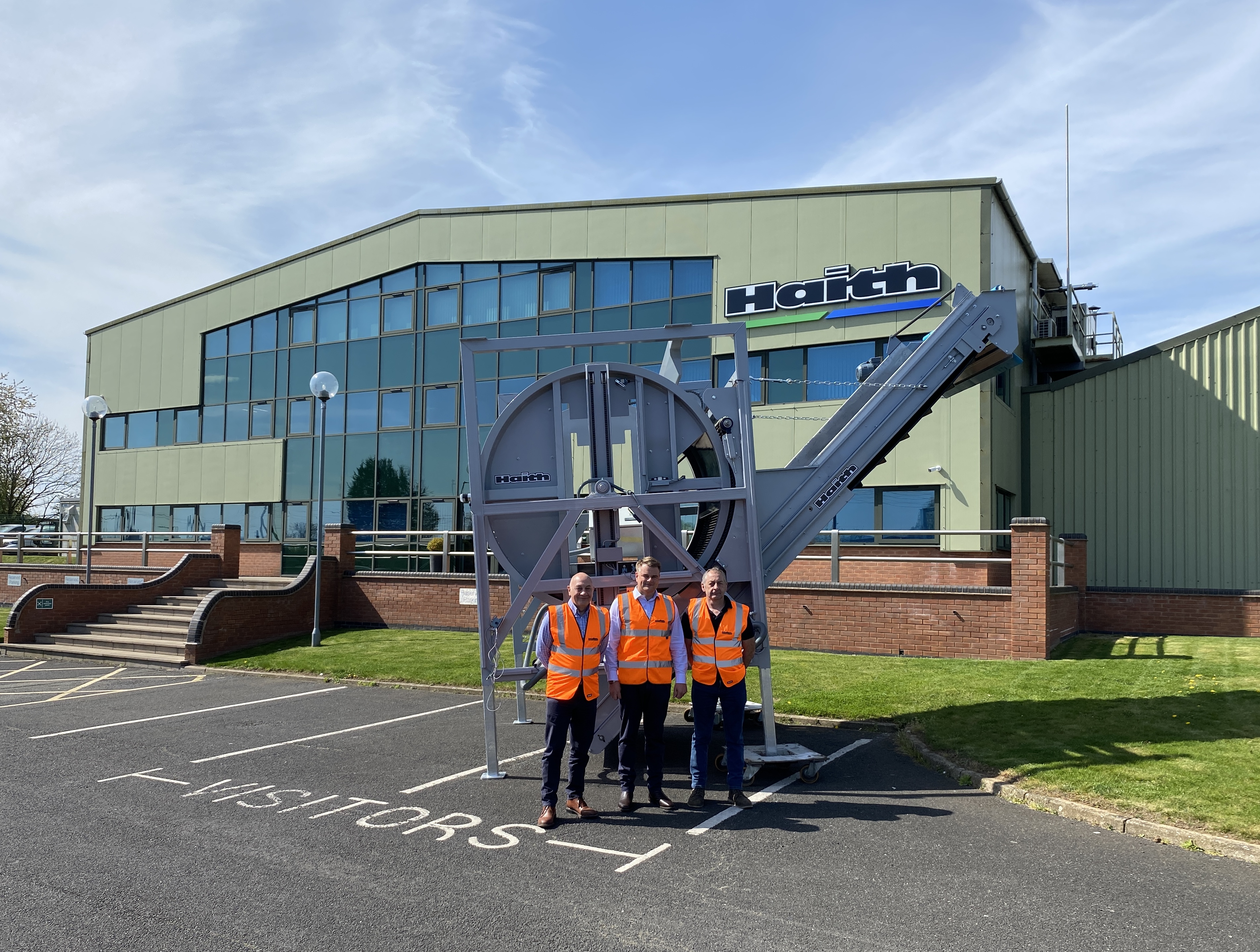 Doncaster-based firm, Tickhill Engineering trading as Haith, has been presented with a national award, in recognition of how it developed a cutting-edge machine that's now used in food processing lines across the globe.
This is the second time that the engineering company —a market leader that manufactures equipment for the handling of vegetables— has picked up a Queen's Award for Enterprise. Tickhill Engineering previously won one of these illustrious prizes back in 2010 for their Root Veg Polisher, which is a device that brushes the surface of plants to remove soil and any other minor defects.
This time around, the team is being celebrated in the Innovation category for designing a machine that empties vegetable storage boxes, in a way that is quick and efficient. Known as the "Rota-Tip Up-Eject", this piece of equipment uses less power than its competitors and is not prone to frustrating oil leaks. Not to mention, it is also much safer and capable of handling larger volumes.
Used by leading food suppliers in Europe, Japan, Israel, Canada and the United States, Haith's Rota-Tip Up-Eject has made a huge impact across the world. It is especially dominant in the UK, where Tickhill Engineering estimate that the vast majority of potatoes sold will have been handled by their award winning machine.
Receiving a Queen's Awards for Enterprise is a great achievement for any business, as they garner international attention from it, bolster their reputation and benefit from increased commercial value. Not only that, but winners are invited to attend a Royal reception and are permitted to fly The Queen's Awards flag at their main office.
Reflecting on this Dan Fell, CEO of Doncaster Chamber, said: "On behalf of the Chamber, I'd like to say a huge congratulations to our members at Tickhill Engineering. It's fantastic to see a home-grown Doncaster business claim a prestigious accolade like this, for the second time no less.
"National recognition on this scale demonstrates that our borough has become a great place for doing business and that it has ambitions to keep developing in that area. We are incredibly proud to be working with Tickhill Engineering and look forward to seeing them doing more amazing work in the future."
Echoing these sentiments, Cllr Glyn Jones, Deputy Mayor and cabinet member for Housing and Business at Doncaster Council, said: "We are so pleased to see a Doncaster company being given this national spotlight and Haith are certainly deserving winners. We have a thriving businesses community in the borough with a fantastic entrepreneurial spirit, and Tickhill Engineering brilliantly exemplify that trait."
Duane Hill, Managing Director for Tickhill Engineering, said: "Our team is delighted to receive this hard-earned reward. We are always listening to our customers in the food and aggregate industries, to find out how we can make their lives a little easier and improve their day-to-day operations. It's gratifying to see this effort has been recognized on a national level. Everyone at Tickhill Engineering is very proud to be recognised by the Queen's Award for Enterprise for a second time."
Did you know? Members can submit their own news and events to be posted on our website. Log in to get started