Local Chamber Celebrates The Return of The Flying Scotsman to Doncaster and The City's Proud Rail Heritage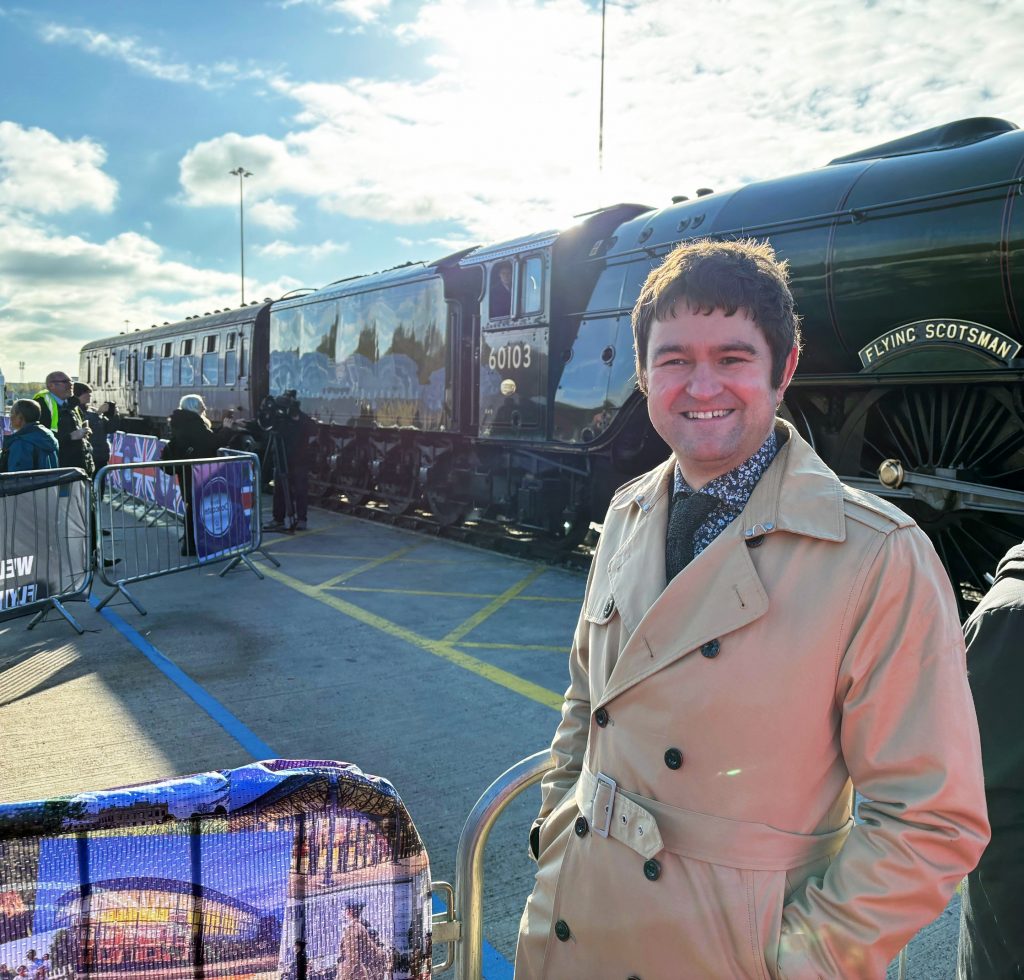 As residents prepare for The Flying Scotsman's centennial homecoming, Doncaster Chamber is highlighting the significance of this iconic piece of locomotive history and how it stands as a proud symbol of our status as a railway town.
Having commenced service back in 1923, The Flying Scotsman is undoubtedly one of the most famous trains ever built. A remarkable feat of engineering, the 97-tonne engine has the distinction of being the first locomotive to reach speeds of 100mph, as well as the first to ever circumnavigate the globe. Not to mention, it also holds the world record for a non-stop run in a steam train.
Given all of these milestone achievements, it's no wonder that The Flying Scotsman is of special interest to railway enthusiasts and the general public alike. However, it has particular relevance to the people of Doncaster given that it was built right here on our doorstep.
Paying tribute to the locomotive's illustrious history, on its 100th anniversary, the National Railway Museum has been running a commemorative centenary programme throughout 2023. As part of this, the train is returning home to its birthplace in Doncaster this weekend, for an event that will allow thousands of residents to get up close, take photos and learn more about its storied legacy.
Reflecting on the importance of this occasion, Dan Fell, Chief Exec of Doncaster Chamber, said: "An exemplar of both British engineering and the industrial revolution, The Flying Scotsman is a testament to our manufacturing prowess here in Doncaster and to our status as a definitive railway town. Having the chance to marvel at this icon up close is therefore a great privilege and should make us feel very proud of our local heritage. Rail is an inseparable part of Doncaster's DNA and this is a perfect opportunity to celebrate that.
"Of course, we should not rest on our laurels or just be content to coast by on former glories. Which is why it's so important to note that our strong association with rail continues to endure to this day. Indeed, we have over 200 industry firms based right here, involved with everything from freight to engineering, operations, infrastructure, supply chains and passenger services. Plus, we are also home to major industry players like Unipart Group and Hird Rail, who are driving forward big innovations and spearheading exciting new ideas.
"With that said, it obviously came as a disappointing blow when, back in March, we had a near-miss with our bid to be named the HQ for Great British Railways. Yet I genuinely believe that the future is still very bright for Doncaster when it comes to this particular sector and in the engineering space more generally.
"There are a number of exciting projects in the pipeline that will reinforce our national clout in this regard, while we've also had some major wins lately, such as attracting our Patron members Hybrid Air Vehicles to the region. We can't afford to get complacent, though, and it is vital that we continue to bring in more of these high-profile investors and support our indigenous manufacturers as they look to grow. From our perspective as a Chamber, this will mean helping them to develop greater supply chain opportunities, to internationalise and to innovate.
"Both rail and manufacturing will need to be at the heart of Doncaster's vision as we think about our aspirations as a new city. In the meantime, this weekend's Flying Scotsman homecoming is an ideal opportunity to reflect on where we started, how far we have come and where we are heading next."
The Flying Scotsman will be based at the Freightliner Railport, Decoy Bank South from the 10th of November through to the 12th of November.
Did you know? Members can submit their own news and events to be posted on our website. Log in to get started