You don't need to be a big business to make a big difference
We're calling for all types of business - from SMEs to large international enterprises - to work with Opportunities Doncaster. Working with us not only gives you the chance to help local students grow in confidence and gain essential skills for work, but much more. You'll also find that the experience has positive effects on your employees and business.
How to get involved
The Doncaster Promise is a jointly agreed set of entitlements and expectations between businesses, schools and the local public sector. For businesses, there are three key areas of expectation. When you engage with at least one of the Promise Pathways, we'll support you to work with students, teachers and young people. We have designed our very own Business Toolkit to support employers and business volunteers with further information around each of deliveries including benefits to both employers and young people. Check out our Business Toolkit  for information on the ways your business can support Opportunities Doncaster.
Engage, inspire and celebrate
Give talks in schools and communities, host industry visits, participate in curriculum activities, sponsor/exhibit at Opportunities Doncaster LIVE, feature your business on Start Doncaster, support the Sheffield City Region Talent Bank or promote case studies of successful apprenticeships and graduate schemes in your business.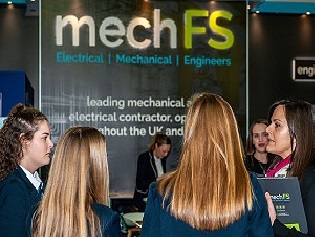 Skills for your future workforce
Offer meaningful work experience, apprenticeships or graduate schemes, join the Enterprise Adviser network, become a school Governor/Trustee or engage with the Advance programme.
Reach communities
Get your workplace Disability Confident, work with Project Choice to deliver Supported Internships, become a mentor, participate in community engagement events or hold your own and commit to maximising local social value.
Are you looking to become a volunteer for Opportunities Doncaster?