We're on a mission to improve social mobility by bridging the gap between the world of work and education. Through Opportunities Doncaster, our members can engage with local schools and students.
Work with Opportunities Doncaster
Doncaster Chamber members can use our extensive network of schools, colleges and further education institutes across the borough to support their CSR goals and more.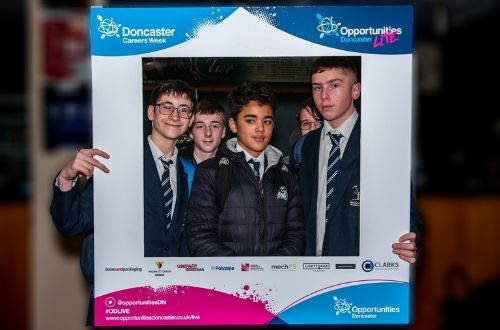 Opportunities Doncaster LIVE
Opportunities Doncaster LIVE is the borough's biggest careers fair. In 2020, over 4,000 students from primary and secondary schools attended.
Doncaster Chamber members get priority exhibition space and the opportunity to engage directly with local schools and students to meet their community engagement and CSR goals.
Doncaster Promise Engagement and Support
As a signee of The Doncaster Promise your business is committing to supporting schools, colleges and young people.