Honouring the efforts of key workers
To honour, recognise and celebrate the exceptional work of NHS staff throughout the Coronavirus pandemic, we introduced four NHS Recognition Awards.
NHS Recognition Award categories
This award will be presented to an individual who has worked in a frontline role and gone above and beyond to deliver outstanding care.
Winner: Dr Ken Agwuh, DBTH
This award will be presented to an individual who has gone above and beyond to support the NHS during the height of the crisis.
Winner: Adam Tingle, DBTH
This award will be presented to a team who have delivered outstanding direct patient care throughout the challenging times.
This award will be presented to a member of the Community Team who has gone above and beyond to support the delivery of outstanding care.
Winner: Combined Planned & Unplanned Community Nursing Team at RDaSH
Compassionate care nominees
Lisa Robins - Rotherham Doncaster and South Humber NHS Foundation Trust (RDaSH)
"Lisa Robins has gone above and beyond her role of health visitor showing outstanding dedication offering the best possible care for the families on her caseload while supporting multi-agency staff within services in Doncaster. Throughout the coronavirus pandemic she has been in regular contact with the families on her caseload, ensuring they have the right support and guidance when needed. She championed the use of virtual contacts back in the first lockdown using various methods to suit the needs of families, whether that is SystmOne Airmid, Microsoft Teams, Zoom or WhatsApp. This enabled her to continue delivering face to face interventions providing families with the support needed, particularly when other health services where less accessible. Lisa uses her health knowledge to support and advice within DMBC MARAC team supporting families reporting issues such as domestic abuse and the Doncaster Children's Trust Early Help Hub liaising with professionals and families who may need more intensive support. This work is vital towards offering quality care and services to families in our community needing it most. Lisa always advises and supports other members of staff within the care group and regularly mentors student nurses and student health visitors within the trust."
Claire Fry – Rotherham Doncaster and South Humber NHS Foundation Trust (RDaSH)
"Claire is so welcoming to people who go to our baby groups. She offers great advice when needed to parents and children. She has great judgement and deserves praise for all the hard work she carries out with parents and children."
Dr Ken Agwuh – Doncaster and Bassetlaw Teaching Hospitals NHS Foundation Trust (DBTH)
"Dr Ken Agwuh has been ever-present throughout the pandemic, leading the Trust's Infection Prevention and Control (IPC) measures. In early 2020, the Consultant Microbiologist followed the events in Wuhan closely, and latterly co-ordinated much of our organisational response as COVID-19 swept across our communities. Developing internal guidelines for patient pathways and staff safety, Ken was also on-hand to advise neighbouring trusts and organisations. This included sharing DBTH's Personal Protection Equipment (PPE) guidance and advice, as well as recording a short film for GPs and primary care advising on matters relating to Covid-19. All of this was done to short-order and amid a very busy schedule and competing challenges. Often working seven days a week and with little down time, Ken has provided expert leadership, judgement and clarity, putting patients and colleagues above all else. His commitment and dedication have been second to none and even now as numbers remain stable and consistent, Ken is still keeping staff updated and making important decisions on an almost daily basis. In all, Dr Ken Agwuh typifies the very best the NHS has to offer."
Toni Peet – Doncaster and Bassetlaw Teaching Hospitals NHS Foundation Trust (DBTH)
"Amongst DBTH's truly inspirational Respiratory multi-disciplinary team who have worked so hard throughout the past 12 months, it is hard to pick out any individuals, however Toni Peet was nominated by a number of her peers. The Lung Nurse volunteered to work within COVID-19 wards, sitting with patients at the end of life, comforting them in their final moments, offering crucial support while colleagues continued to care and treat others in need. Always expected to go above and beyond, Toni, like so many, stepped out of her comfort zone to help in whatever way she could drawing upon her considerable experience. A job which most would have found difficult and daunting, Toni tackled this head on with her usual positive attitude, making a huge difference. At a time when visiting has been restricted in order to keep patients and colleagues safe, volunteers such as Toni have made a huge difference. While families have had to support at long distance, it will have given comfort to so many to have someone such as Toni stay with their loved ones, lending a truly compassionate presence at the end."
Miriam 'Mim' Boyack – Doncaster and Bassetlaw Teaching Hospitals NHS Foundation Trust (DBTH)
"Settling into a new role is never easy, and this is even more evident when that role is Infection Prevention and Control Pandemic Matron in the midst of a global pandemic. With the support of an excellent and established team, Mim hit the ground running, throwing herself into the position to enhance the Trust's response to COVID-19. A well-known figure at DBTH, Mim was able to draw upon her considerable experience as well as established relationships within the Trust to further improve our approach to PPE, as well as further develop related guidance to ensure it was both comprehensive and easy-to-follow. In what little downtime she has had, the Matron is often found on the DBTH Staff Facebook group, answering queries related to COVID-19 and our IPC position, informing colleagues on any changes as well as addressing any anxieties individuals have.Many people have been asked to step-up or beyond their normal duties throughout the past 12 months, and Mim typifies the wealth of talent we have at DBTH. As one amongst so many that have gone above expectations, Mim's candour, care and compassion have truly enhanced our approach to COVID-19, ensuring that the safety of both patients and colleagues have been our utmost concern at all time."
Emma Dickinson – Rotherham Doncaster and South Humber NHS Foundation Trust (RDaSH)
"Emma Dickinson is a member of the Doncaster Health Visiting leadership team who, up until mid-November, worked a dual role managing Health Promotion Practitioners and being the lead practitioner in the Single Point of Contact (SPOC). In doing this Emma faced challenges that clearly show how she went above and beyond the remit of her role. The Coronavirus pandemic meant that everyone across Health Services have had to adapt the way they worked - Emma co-ordinated this for two different services within the Health Visiting Service, navigating the constant changes faced by many, ensuring services ran with minimal disruption and staff operated safely not only for themselves but for service users and other members of the team. Additional to this Emma has helped to initiate many of the improvements within SPOC, enabling the service to be more accessible for parents and professionals in Doncaster, with the aim of improving quality of care, advice and support they receive. These changes have included the SPOC team offering a digital response to parents making contacted via Facebook messenger, a service developed and promoted more during the pandemic to offer parents an alternate way to seek health advice/support from our health visiting service."
Jackie Bone – Rotherham Doncaster and South Humber NHS Foundation Trust (RDaSH)
"Jackie Bone community staff nurse volunteered at the very beginning of the Covid crisis to come back and help the nurses out in community, when there was a lot of uncertainty, anxiety and pressure on all nursing teams. Jackie has not only been an asset to the team due to the added workload with Covid but she has been an asset as a fantastic team player. Jackie has not shied away from complex patients despite being away from the role through retirement but she has boosted morale by being a friendly face, someone to talk to and a brilliant nurse to our patients. Jackie joined our team, through her own compassion and desire to help in April 2020. Jackie has worked through some of the most stressful times this team and most of the NHS has seen and although she could have quite rightly decided to return to her much deserved retirement she is still here fighting this pandemic, even after having to isolate due to catching Covid-19 herself. Jackie has gone above and beyond this entire year, she will be very much missed when she finally leaves and I know the whole team would like her to know how appreciated she has been."
Michael Leng – Doncaster and Bassetlaw Teaching Hospitals Foundation Trust
"As the Head Biomedical Scientist in Microbiology for the Trust, Michael has worked tirelessly throughout 2020 to develop, enhance and maintain a first-rate Pathology response to COVID-19. Alongside colleagues, Michael spearheaded the timely introduction of new molecular Real-Time PCR testing equipment and methodologies essential to diagnosis, enabling the Trust to carry out 80,000 swab tests to-date, almost 70,000 of which have been conducted in-house – a true achievement and testament to the swiftness in which DBTH were able to move due to Michael and the Pathology team's efforts. Working beyond the hours expected, Michael personally completed the extensive validation work required to ensure results are accurate and reproducible, and guided the team of biomedical scientists, associate practitioners and medical laboratory assistants through all the challenges associated with a global pandemic, one of the toughest scenarios an NHS diagnostic microbiology laboratory could experience. Throughout, the Biomedical Scientist has remained upbeat and positive, often authorising test results at home to ensure the Trust's internal processes flow as efficiently as possible. Like the entire Pathology team, Michael truly is an unsung hero."
Richard Somerset – Doncaster and Bassetlaw Teaching Hospitals Foundation Trust
"The story of 2020 and 2021 has been one of colleagues going beyond expectations to ensure that both patients and colleagues remain safe, throughout truly unprecedented events. No more so is this typified than the efforts of Richard Somerset and the extended Procurement team within DBTH. Working all hours and every day of the week, Richard and his department scoured suppliers for essential supplies of PPE and other essential items, resources without which we could have not done without. Leading our procurement efforts, Richard spearheaded comprehensive inventory management efforts, ensuring we were aware down to the individual, glove, mask and apron what supplies we had, how long they would last and when we may expect more. Working with partners, Richard and the team were able to secure essential supplies, ensuring that at no point did we ever run out of these items, whilst also developing ordering processes and other essential information to ensure wards and services knew how to access the materials they needed to care for patients, whilst remaining safe. Richard truly went above and beyond, like so many in his team and throughout Team DBTH, working seven days a week, often coming to site on a weekend to help with deliveries. With his efforts and leadership within procurement, the Trust was able to face the pandemic, ensuring it was fully equipped and prepared to face the worst, supporting patients and colleagues throughout."
Adam Tingle  – Doncaster and Bassetlaw Teaching Hospitals Foundation Trust
"This pandemic has truly underlined the importance of good communication, and the need for organisations to move with the times and adopt digital forms of communication. As a result of this, Adam Tingle, with the support and efforts of the wider Communications Team, has taken a personal role of administering the Trust's internal staff Facebook group, answering questions and sharing information regardless of the day or time. Alongside a hardworking team, the Communications Manager was particularly visible in the first wave – trying to support and signpost many of Team DBTH with a range of questions and taking up the same challenge throughout the second wave (throughout October and November) and beyond in 2021. With ever-changing guidance and a numerous developments, Adam and the team have worked tirelessly to ensure information is accessible and signposted appropriately, with any questions or concerns raised by staff either answered or flagged with the appropriate team or individual to take further. This easy flow of information has allowed colleagues to concentrate on the things that matter, namely the delivery of high quality care for our patients. Alongside this work, the Communications Team have continued to support projects and programmes internal and external to the Trust, whilst Adam has lead the organisation's approach to the media, answering press enquiries and ensuring that our communities understand the current COVID-19 position and how they can further support – an approach which has made DBTH one of the UK's most followed providers on Facebook."
Outstanding contribution nominees
Respiratory wards and Department of Critical Care and Intensive Care Unit multi-disciplinary team
"This encompasses all those who worked within these services to care for those critically unwell with COVID-19 and other ailments. These teams have fought on the front-lines of the pandemic, offering comfort to those who have been taken too soon, and, unfortunately, even colleagues who have passed away as a result of COVID-19. Since March these teams have worked tirelessly every single day with little let up or respite. To an individual, they are all heroes."
Assessment units multi-disciplinary team
"This encompasses all those who worked within these services to care for those unwell with COVID-19 and other ailments, ensuring they were put on to the right care pathway within the Trust as appropriate. They have ensured that our hospitals continue to function, caring not only for those ill with COVID-19, but other ailments, ensuring they get the treatment they need throughout their hospital visit, often wearing uncomfortable PPE and taking in their stride numerous changes to the way they work to ensure both they and patients remain safe."
Pathology
"This encompasses all those colleagues within the service who worked to scale up diagnostic capacity and antibody screening, all the while maintaining business as usual to ensure patients receive the very best care. Together the team has undertaken more than 80,000 COVID-19 swab tests, rapidly increasing their capacity for ways of working that were not even considered just months prior. These colleagues have worked non-stop since March, and have been absolutely essential to the Trust's response to the pandemic."
Emergency Departments
"This encompasses all those who worked within this service to initially assess, treat and care for individuals requiring urgent and emergency care, often the first port of call for those critically unwell with COVID-19. Always at the frontline of healthcare, the team were the initial point of contact for patients who became acutely unwell in the early days of the pandemic, bravely putting themselves forward to care for patients, despite reservations and the fact that we knew little of the virus in early 2020. Since March 2020 to-date, this team have cared for over 123,000 patients requiring emergency treatment."
Team DBTH
"Each and every member of the Trust has done an extraordinary job throughout the pandemic – from our administrators to our frontline workers, it would be extremely difficult to pick just one service or speciality for special mention. This nomination encompasses the entirety of Team DBTH, who, together, have cared for around half a million patients throughout the past 12 months, never wavering in their commitment to do the very best for local people, COVID-19 or not."
Planned and Unplanned Community Nursing Team – Rotherham Doncaster and South Humber NHS Foundation Trust (RDaSH)
"These teams work together tirelessly supporting colleagues at DBHFT as well as General Practice and Allied Health Professionals. Providing a 24 hour 7 day a week business as usual service they have provided additional support including changes in practice responding to additional demands created by consequences of the pandemic.  Face to face visits continued despite a declined workforce and high demand.  An exceptional number of face to face visits have been recorded, an outstanding achievement for the teams and RDaSH. Planned contributed staff to the enhanced care home team supporting the initiative while working hours outside of their usual contractual obligations and extra duties, putting their patients first.  They have managed a work life balance while at the same time trying to keep their families safe, managing both personal and work stressors. These staff are the constant back bone of RDaSH supportive and receptive to change protecting the most vulnerable of society with sometimes poor prognostic indicators and negative outcomes.  They deserve recognition and I am proud to be part of this service"
Diamond Activity and Therapeutic Service Team – Rotherham Doncaster and South Humber NHS Foundation Trust (RDaSH)
"The service has worked tirelessly throughout the pandemic to deliver support and reassurance to the vulnerable patients with complex physical and/or mental health presentations who attend the service and their families/carers. The patients are unable to access many, if any community services and rely on the specialist equipment and staff skill set to be able to engage in any activity outside of their home environment. During the first lockdown the service was closed to enable the team to review the service and develop robust plans and procedures in line with national guidance to ensure optimum safety for all. While this work was going ahead the team maintained contact with all patients and their carers/families, regular telephone contact was made to ensure any health or social issues could be identified. Extra support was put in place for the families who found the lockdown difficult. Staff visited patients in their own homes and undertook garden visits ensuring a safe distance, utilising PPE. Some patients with carers/families who were unable to facilitate any exercise due to their own health issues were supported to access fresh air and go for a walk. The service was able to re-open its doors in September 2020 following an immense amount of hard work and planning from Morag and her team. Bubbles were created to ensure patients and staff had minimal contact while utilising the service. Travel arrangements were reviewed for all and robust plans were implemented to ensure patients were able to travel to and from the service safely. Enhanced cleaning schedules were introduced in liaison with the infection Control team to ensure all equipment and areas were cleaned and safe for all. The service has been able to remain open during this lockdown due to the sheer hard work of the team. They have shown unbelievable commitment and determination looking objectively at the many challenges that have presented them over the last year to continue to deliver this very special and unique service that has been invaluable during these difficult times."
Doncaster Health Visiting team – Rotherham Doncaster and South Humber NHS Foundation Trust (RDaSH)
"In response to the lockdown (March 2020) the Doncaster Health Visiting team quickly adapted their services and moved their community groups online to ensure they could continue to support new parents. The First Friends, Breast Start and Infant Massage course moved to online sessions using Microsoft Teams starting with a small group of Nursery Nurse (NN) staff doing trial sessions to adapt and work through challenges from this new way of delivering the service. Once established the sessions were promoted via the Health Visitors Social Media platforms soon becoming popular with local parents (with much positive feedback from parents). By moving the groups online it enabled the team to continue to offer new parents support and advice from the Health Visiting team. Up to 52 sessions are run monthly with many of the NN's delivering sessions from their front room while working from home. Giving parents some normality while giving an opportunity to make new friends, talk through worries and concerns and get information and activities they can do with their baby at home. The staff team have regular catch ups to share ideas and discuss what works well with sessions now being delivered jointly with colleagues from Family Hubs."
Childrens Care Group Doncaster and North Lincolnshire – Rotherham Doncaster and South Humber NHS Foundation Trust (RDaSH)
"This nomination is for 3 members of the RDaSH Children's Care Group - Rebecca Pease, Karen Smith, Joanne Dakin (health visiting team Doncaster & North Lincolnshire) who worked in partnership with Hull University (study team) to, develop, pilot and be part of the evaluation of a parent/infant attachment tool now known as 'Me and My Baby' (MAMB). The MAMB tool has been introduced to parents by health visitors and continues to be universally utilised during the 6-8 week maternal mental health routine (Healthy Child Program) contact during the pandemic. The study team hosted a series of workshops with representatives of health visiting services across the Yorkshire and Humber region to review available tools, liaising with parents and professionals throughout the process in order to design a universal measure for use in health settings as part of a referral pathway, and potentially clinical practice to identify parents in need of support or interventions. The outcome of completing this assessment has meant parents and families who are vulnerable/experiencing difficulties re: attachment or postnatal anxieties are highlighted earlier and referred to specialist services/G.P and offered ongoing support by health visiting service. Prior to this there were no agreed standard methods for assessment mother-infant relationships used in these areas."
Doncaster 0-5 Health Visiting and Stop Smoking in Pregnancy & Beyond Service – Rotherham Doncaster and South Humber NHS Foundation Trust (RDaSH)
"Nomination for the Community Services Award for the Doncaster 0-5 Health Visiting and Stop Smoking in Pregnancy & Beyond Service The 0-5 Health Visiting Service in Doncaster is an outstanding CQC rated clinical team who strive to promote early intervention for Children, Young People and Families to support their long-term outcomes. The service supports maternal mental health, transition to parenting, breastfeeding, healthy weight and healthy lifestyles, managing accidents and minor injuries and readiness for school. During COVID 19 the 0-5 team have completely adjusted service delivery and supported the wider RDASH workforce.  Simultaneously they have continued to deliver core contacts using and embracing new technology whilst recognising the most vulnerable of our population that would continue to require home visits. Our practitioners have supported other teams and services, utilising clinical skills and knowledge that they may not have used for several years. This included staff that were on standby for NHS Nightingale and staff that offered support to the end-of-life service and district nursing. Furthermore, our client population has faced the negative consequence of COVID 19 and lockdown, leading to increase of isolation, parental mental health difficulties and safeguarding issues. To ensure the child remains our priority our services have increased contact to families and have worked in partnership with other agencies. They are a committed team, who constantly innovate to deliver a quality service in these challenging and ever-changing times."
The NHS Recognition Awards are generously sponsored by Orb Recruitment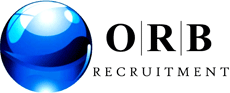 Doncaster Business Awards